Samsung's 860 PRO and 860 EVO SSD Series have been around for a few years now. Both SSD lineups are very solid, with the 860 EVO becoming one of the most popular SATA SSD on the market. In this review, we're going to compare the Samsung 860 EVO vs 860 PRO SSDs. Each of us has different needs and different budgets, so be sure to check out the review below to find out which of the Samsung SSD series is the best one for you.
Samsung 860 EVO vs Samsung 860 PRO Overview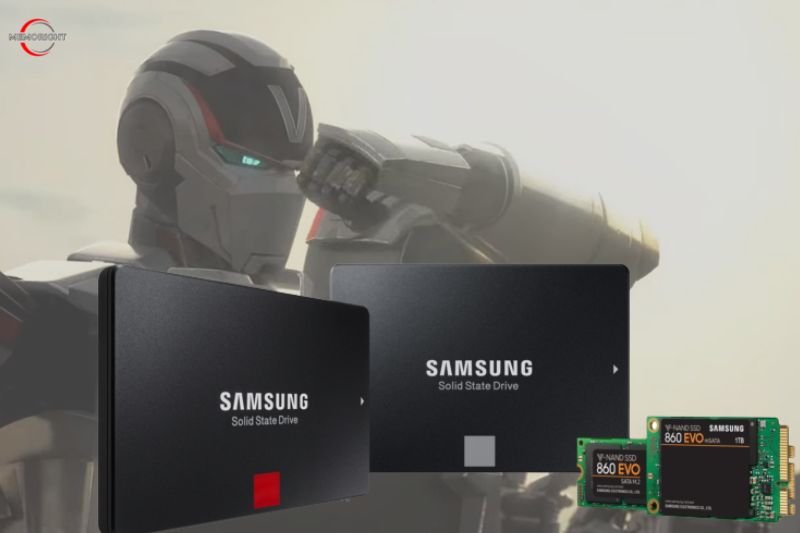 Samsung 860 PRO
Over the past few years, Samsung solid-state drives have been the most widely used and unquestionably the greatest price/performance drives, with the most recent model (Samsung 850 PRO) raising the bar for performance and capacity in a consumer drive. The Samsung 860 PRO is equipped with the most recent 512GB and 256GB 64-layer V-NAND, 8GB LPDDR4 mobile DRAM, and a new MJX controller to produce the same outcomes. Samsung's new MJX controller enables quicker host system connectivity, has enhanced Linux compatibility, and can efficiently manage workstation storage.
Samsung 860 EVO
The new 860 EVO from Samsung was released at CES 2018 alongside the 860 PRO for high-end users. The 860 EVO is aimed at more mainstream users and improves on the 850 EVO with six times the sustained performance and quoted speeds of 550MB/s read and 520MB/s write speeds. The new 860 EVO sets itself apart from the 850 EVO with its M.2 form factor and up to 2TB of capacity. This makes for significant performance and capacity upgrades for ultra-thin notebooks.
Technical Data Comparison
Samsung 860 EVO
Samsung 860 PRO
Release Date
January 2018
January 2018
Capacity
250GB, 500GB, 1TB, 2TB, 4TB
256GB, 512GB, 1TB, 2TB, 4TB
Interface
6 Gbps SATA
Form Factor
2.5″, mSATA, M.2 2280
2.5″ SATA
Controller
Samsung MJX
NAND
Samsung V-NAND 3bit MLC (TLC)
Samsung V-NAND 2bit MLC
LPDDR4 DRAM
512MB, 1GB, 2GB, 4GB LPDD4
SLC Write Cache
12 GB, 22 GB 42 GB 78 GB 78 GB
N/A
Sequential Read Speed
up to 560 MB/s
up to 560 MB/s
Sequential Write Speed (SLC Cache)
up to 520 MB/s
up to 530 MB/s
Sequential Write Speed (TLC)
up to 500 MB/s
N/A
4KB Random Read
up to 100k IOPS
up to 100k IOPS
4KB Random Write
up to 90k IOPS
up to 90k IOPS
DevSleep Power
2.5 mW – 7 mW
2.5 mW – 7 mW
Endurance
150 TBW, 300 TBW, 600 TBW, 200 TBW, 2400 TBW
300 TBW, 600 TBW, 1200 TBW, 2400 TBW, 4800 TBW
Warranty
5 years
5 years
The Most Popular Comparisons: Samsung 860 PRO vs 860 EVO
Form Factor and Interface
In terms of storage technology, both 860 models are equipped with 3D-V-NAND. The 860 Pro offers a 2-bit TLC memory and a 2.5-inch form factor. while the Evo version is just set to a 3-bit MLC interface, but they come in 3 different form factors: 2.5-inch, mSATA, and M.2 2280.
In general, the 2-bit MLC memory potentially increases speed and longevity even further. However, the Evo version is cheaper and Samsung 860 EVO provides more choices than the 860 PRO.
Capacity
There are many parallels between the Samsung 860 EVO vs 860 PRO regarding the equipment and capacity options. The two drives' storage capacities range from the user-friendly 250 GB up to the 500 GB and 1 TB models with capacities as high as 2 and 4 TB. The Samsung 860 Pro is a great SSD, providing more capacity than the 860 Evo on the 250GB and 500GB models. However, the 860 Pro costs more money than the 860 Evo, so make sure you factor that into your decision before purchasing.
In case, there are many options for customers. If you're intending to get a Samsung 860 SSD just to boost up the speed of the Operating System, then you can rely on 250 GB or 500 GB. Though the higher variants are good enough and get you effective R/W speed, they're costlier ones.
Performance
Samsung 860 EVO has the same DRAM cache memory configuration per capacity as the 860 PRO series, but it has a slightly slower speed. The 860 EVO SSD series features a sequential read speed of 550MB/s and a sequential write speed of 520MB/s. The endurance rating or Total Bytes Written is also halved. The 860 EVO 250GB capacity has a TBW of 150TB and 2,400TB of TBW with 4TB, while the 860 PRO could handle double the amount of data written. This means that the 860 PRO could handle double the amount of data written compared to the 860 EVO series; making the 860 PRO a more suitable storage solution for write-intensive applications or setups.
Reliability and Warranty
Both Samsung 860 PRO and EVOO offer the same length warranty – 5 years limited warranty. Moreover, they come with the same 4K random read and write speed. It is important to emphasize that Samsung's warranty doesn't cover neglect, unauthorized repair or modification, or product misuse.
Price
However, SSD prices do change frequently. They can go up or down, and right now SSD prices seem to be going down. But generally speaking, when it comes to price, Crucial Samsung 860 PRO SSDs are slightly more expensive than Samsung 860 EVO SSDs. However, the 860 PRO is also appropriate for power users. 860 EVO is fantastic for people who do not need very high read/write speed rates.
Which Is The Best: Samsung 860 EVO or Samsung 860 PRO?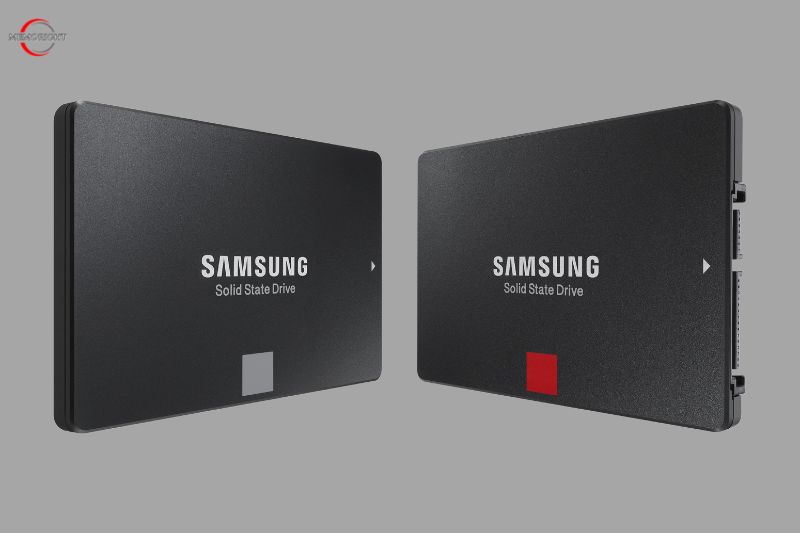 The Samsung 860 EVO is the more reasonable choice. It offers a good price-to-performance ratio. It's true that you only get half of the endurance of the 860 PRO has to offer; but for most of us who use our computer on a regular basis for normal desktop operation, browsing the web, typing, gaming, encoding, etc; the 860 EVO is more than enough and capable of handling these operations. The endurance (TBW) of this drive is enough for daily basis use and expect that it will last for years.
We think the Samsung 860 PRO would be an ideal option for those who care about longevity and need a higher endurance rating. Perhaps, you require an SSD that can handle (constant) write-intensive applications or scenarios. Whereas, if you simply want a good solid SSD that offers a balance between speed and endurance, reliability and performance, the Samsung 860 EVO is perhaps the best choice.
SSD vs. HDD: Which One You Should Choose In 2023?
As we move into the next decade, the question of SSD vs. HDD storage is likely to become more prevalent. So, which one should you choose in 2023? HDDs have been around for decades, and are a tried and tested way of storing data. They are cheaper than SSDs and have larger capacities. However, they are also slower and can be more prone to failure. SSDs, on the other hand, are much faster and are becoming more affordable. They are also more reliable and consume less power. For these reasons, SSDs are likely to be the better option in 2023.
FAQs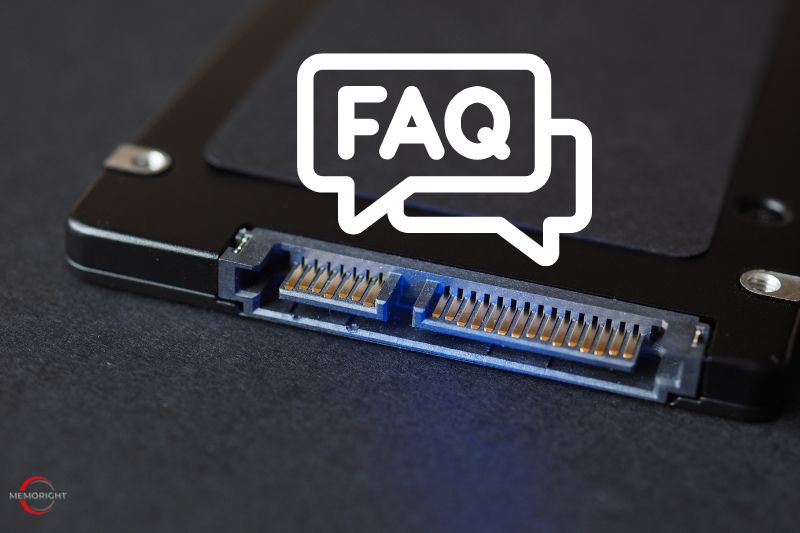 What is the difference between 970 Evo and Pro?
Both Samsung 970 Evo and Samsung 970 Pro are using the same Penta-core, Samsung Phoenix controller. Both have the same Low Power DDR4 DRAM. But, the main thing that is creating a difference is the type of NAND. The Samsung 970 Pro SSD has a much more reliable 3D MLC NAND as compared to the 970 Evo's TLC 3D NAND.
What does Evo mean Samsung?
As we all know, an SSD often uses NAND flash to store data persistently. When the NAND flash is made via different technologies, the SSD storage, performance, and lifespan will vary accordingly. In Samsung SSDs, PRO indicates the SSD uses MLC, EVO indicates the SSD uses TLC, and QVO indicates the SSD uses QLC.
Is 860 EVO good for gaming?
They're even better when they're on sale, too. Samsung's 1TB 860 EVO SATA SSD is heavily discounted in both the US and the UK and is the perfect compliment for the best cheap gaming PC – especially when games like Microsoft Flight Simulator need to be installed on a solid-state drive.
Conclusion
In conclusion, this post has demonstrated the distinctions between the Samsung 860 EVO vs Samsung 860 PRO SSD in 5 cases. We think that you can easily know which SSD hard drive is better for you. And if you have any different ideas for 860 PRO and EVO, you can take a look at other product comparisons here.