There are a few different factors to consider when choosing the best SSD for Chia plotting. Capacity is one of the most important, as you'll need enough space to store your plots. Speed is also important, as you'll want to be able to quickly access your data. Reliability is another key factor, as you don't want to lose your data due to a faulty SSD. In this blog, there are a few different brands that offer SSDs specifically for Chia plotting.
SSD vs HDD – Which is Better for Chia Plotting?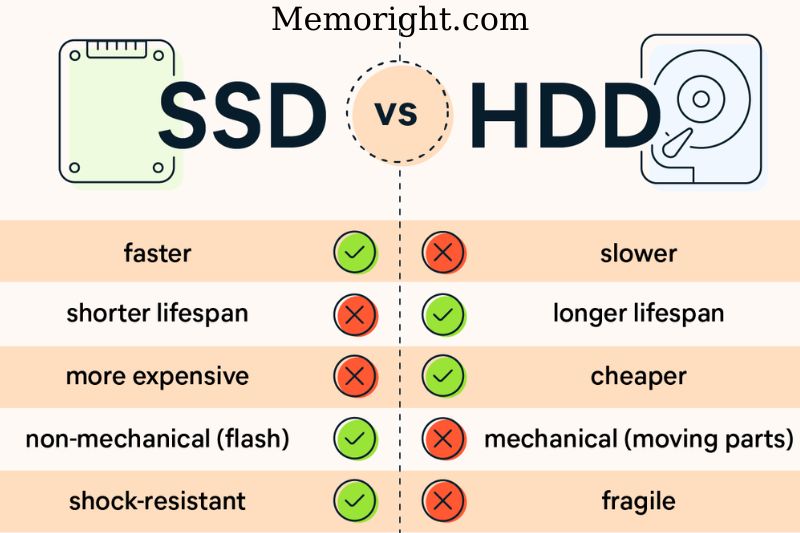 There is a lot of debate over which type of storage is better for chia farming, SSD or HDD. Some people swear by SSD, saying that the faster speed and lower power consumption are worth the extra cost. Others prefer HDD because it offers more storage for the same price. Ultimately, it comes down to personal preference and what you value most in your storage.
Does Chia Farming Impact Your SSD?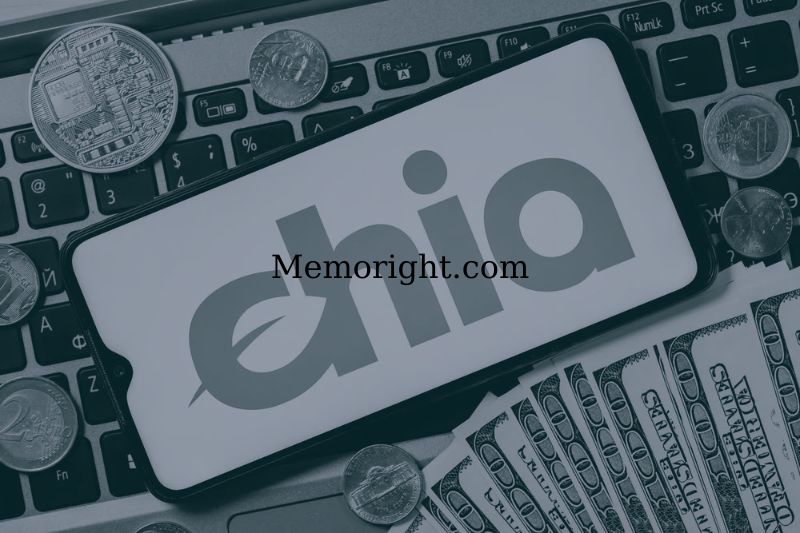 Plotting Chia requires high-capacity, high-performance, and endurable SSDs. Compared with the traditional SATA HDD, using SSD will significantly increase the plotting speed.
The process of Chia plotting writes a large amount of data, which will wear out the disk and even cause the disk to fail. So, choosing the best Chia SSDs is necessary. How to judge the Chia SSD endurance? There are two main factors:
Operating Temperature: SSDs are expected to work effectively in a range of temperatures. If you overuse the SSD, making it overheat, the performance and lifespan of the SSD will be affected.
TBW (Terabytes Written): TBW directly measures how much you can write cumulatively into the SSD over its lifetime. The higher the TBW, the longer the SSD can be used.
In addition to the above two factors, there are other factors that may impact SSD endurance. If you want to know whether your hard drive is good or bad, you can check the hard drive through "Top Free Hard Drive Test Tools".
After checking that, if your hard drive is not very good, you should consider replacing it so that the speed of Chia plotting can be improved. So, what kind of SSD is good for Chia plotting? Scroll down to know the details.
Best SSD For Chia Plotting
1. Sabrent Rocket NVMe 4.0 SSD – For Hardcore Chia Plotting
| | |
| --- | --- |
| | Sabrent Rocket NVMe 4.0 Specifications |
| Form Factor | M.2 2280 |
| Capacity | 500GB, 1TB, 2TB |
| NAND | 3D BiCS4 |
| Controller | PS5016-E16 |
| Interface | PCIe Gen4 x 4 |
| Max Seq. Read | 5000MB/s |
| Max Seq. Write | 2500MB/s, 4400MB/s (1TB, 2TB) |
| Random 4K Read | 400K, 750K (1TB, 2TB) |
| Random 4K Write | 550K, 750K (1TB, 2TB) |
| MTBF | 1.7 million hours |
| TBW | 850, 1800, 3600 |
| Warranty | 5-year |
| Consumption R/W | 6.2/4.6, 6.1/5.9, 6.7/6.6 |
| Supply | 3.3V |
| Operating Temp. | 0-70C |
| Storage Temp. | -40-85C |
| Shock Resistant | 1500G |
| Data Correction | LDPC |
Pros:
Good PCIe 3 performance
Nice packaging
A cheap option for the PS5
Cons:
PCIe 4 performance is 2.5GBps off the modern pace
Leveraging Toshiba's BiCS4 96-layer TLC NAND and a PS5016-E16 controller, the Sabrent Rocket NVMe 4.0 SSD claims speeds as high at 5GB/s read and 4.4GB/s write with throughput as high as 750K IOPS. Of course, one would need a motherboard that supports PCIe 4. With an older motherboard, the expected speeds are dropped to 3.4GB/s read and 3GB/s write, more in line with what is seen with current NVMe SSDs. The Sabrent SSB comes with some decent endurance numbers as well, 1.7 million hours MTBF and up to 3600 TBW.
A few other things to note: a custom heatsink is available to those that need maximum performance and don't want to worry about heat generation slowing down the drive. This heatsink is a combination of aluminum and copper and is easy to install. The drive comes in a nifty little aluminum box, that while not really adding anything to it, is still a nice touch on the design side of things. The Sabrent SSD is backward compatible with PCIe 3 motherboards.
2. Corsair MP600 Pro M.2 NVMe SSD – For Professional Plotters
| | |
| --- | --- |
| | Corsair MP600 Pro Specifications |
| Capacity | 1TB, 2TB |
| Form Factor | M.2 2280 |
| NAND Technology | 3D TLC NAND |
| Interface | PCIe Gen 4.0 x4 |
| Max Sequential Read CDM | Up to 7,000MB/s |
| Max Sequential Write CDM | Up to 6,550MB/s |
| Max Random Write QD32 IOMeter | Up to 800K IOPS |
| Max Random Read QD32 IOMeter | Up to 660K IOPS |
| Endurance | 1400TBW |
| TBW | 1400 |
| MTBF | 1,700,000 Hours |
| Voltage | 3.3V, +/- 5% |
| DEVSLP | PS4: <2mW |
| Encryption | AES 256-bit Encryption |
| Storage Temperature | -40°C to +85°C |
| SSD Operating Temperature | 0°C to +70°C |
| Storage Humidity | 93% RH (40° C) |
| Operating Humidity | 90% RH (40° C) |
| SSD Shock | 1500 G |
| Vibration | 20Hz~80Hz/1.52mm, 80Hz~2000Hz/20G |
Pros:
Competitive performance
Low temperatures
Innovative and functional thermal solutions
AES 256-bit encryption
5-year warranty
Cons:
Less endurance than the non-Pro model
Smaller-than-expected SLC cache
Slow-to-recover SLC cache
Dated software support
Costly
Along with the MP600 Core, Corsair has released another PCIe Gen4 SSD with the Corsair MP600 Pro. Being a Pro version, this drive comes with higher performance claims, 7GB/s read, and 6.55GB/s write for the 2TB capacity. The MP600 Pro is an M.2 2280 form factor that fits in most rigs assuming there is room for the heat spreader. This drive is aimed at those that need the extra performance such as gamers and creative professionals.
Like the Core version, the Corsair MP600 Pro comes with a large heat spreader. However, there is also a Hydro X version that takes the bulky add-ons to another level with liquid cooling across the water block. While there is no performance difference between the two, the Hydro X is said to be able to sustain high performance longer. Perhaps, but all the bulkiness on M.2 drives seems to miss the point for me. The appeal of these "gum stick" drives is that they are very small and take up nearly no room.
Throwing a bunch of stuff on it seems to defeat that point when they can be added to bulkier drives like 2.5" or AIC cards. That said, the heat dissipation devices do add a certain "cool factor." The Corsair MP600 Pro leverages 3D TLC NAND for both better performance and endurance. Corsair claims 1400 TBW and a life span of 280 years or 5.49 African elephant lifespans. This strange comparison comes from the company, not from us.
3. PNY LX3030 M.2 NVMe SSD – Developed for Chia Coin
| | |
| --- | --- |
| | PNY LX3030 Specifications |
| Capacity | 1024GB / 1024GB |
| Form Factor | M.2 2280 |
| Interface / Protocol | PCIe 3.0 x4 / NVMe 1.3 |
| Controller | Phison PS5012-E12S |
| DRAM | DDR3 |
| Memory | Micron 96L QLC |
| Sequential Read | 3,200 MBps |
| Sequential Write | 2,400 MBps |
| Endurance (TBW) | 10,000 TB, 20,000 TB |
| Chia Plotting Endurance (TBW) | 27,000 TB, 54,000 TB |
| Warranty | 2-Years, 5-Years |
Pros:
Fast PCIe 3.0 performance
Write speed does not degrade until full
Very high endurance ratings
Cons:
Costly
Limited availability
Short warranty for 1TB model
While standard-grade SSDs will serve the average PC user for years on end, they typically can't handle the rigorous performance demands of plotting Chia. PNY's LX3030, on the other hand, is built specifically with Chia plotting in mind. As a result, it provides both high-performance and enterprise-level endurance, making it a perfect pick if you're starting or still building multi-petabyte Chia coin farms.
The PNY LX3030 is an interesting piece of hardware. It comes powered by Phison's PS5012-E12S SSD controller but it is outfitted with Micron's 96-Layer QLC flash to take on the grizzly challenges of Chia plotting. Now, you may think to yourself, 'wait a minute, QLC flash on a supposedly high-performance and endurance SSD?' In short, yes.
Although the SSD is built with QLC flash, it doesn't behave like one. To handle the heavy workloads, the flash is programmed to function in SLC mode. However, instead of limiting that to a small region of flash, the company uses 8TB of QLC flash as 2TB of usable SLC.
4. Kingston A2000 NVME PCIe SSD – For Low Budgets
| | |
| --- | --- |
| | Kingston A2000 Specifications |
| Capacity (User / Raw) | 250GB / 500GB / 1TB |
| Form Factor | M.2 2280 |
| Interface / Protocol | PCIe 3.0 x4 / NVMe 1.3 |
| Controller | SMI SM2263EN |
| DRAM | DDR4 |
| Memory | Micron 96L TLC |
| Sequential Read | 2,100 MBps to 2,200 MBps (500GB, 1TB) |
| Sequential Write | 1,100 MBps TO 2,000 MBps (500GB, 1TB) |
| Random Read | 150,000 IOPS, 180,000 IOPS, 250,000 IOPS |
| Random Write | 180,000 IOPS, 200,000 IOPS, 220,000 IOPS |
| Encryption | TCG Opal, AES 256-bit, eDrive |
| Endurance | 150 TBW, 350 TBW, 600 TBW |
| Warranty | 5-Years |
Pros:
Competitive price and performance
Good everyday performance
Amazingly affordable
Software package support
Respectable endurance
Five-year warranty
Cons:
Unattractive
Long writes slow to 500MBps
Like its bigger brother the KC2000, Kingston's new A2000 uses a Silicon Motion controller and Micron's 96L TLC flash. However, the SSDs' controller limits performance to about 2.2/2.0 GBps read/write, which results in lower pricing. The drive still performs well, has a long warranty, and also features heavy-duty hardware encryption options that also offset the more conservative performance specifications.
The combination of features makes Kingston's A2000 a formidable entry-level M.2 NVMe SSD. With a four-channel Silicon Motion SM2263EN PCIe NVMe controller and Micron's latest 96L TLC powering it, it has got a lot of fight in it. Need to load up your favorite games fast? Easy. Want to host multiple virtual machines? Not a problem. Edit high bit-rate video? It should be a piece of cake with the A2000.
The A2000 is also a great pick if you have sensitive data and want to upgrade your business laptop. The self-encrypting drive supports 256-bit XTS-AES hardware-based encryption at the controller level, so you can password-protect your data with no performance loss. And, with TCG Opal 2.0 support, you can manage the security with Symantec, McAfee, WinMagic, and other business-class security software. As a byproduct of its eDrive support, it also supports BitLocker.
5. Crucial P5 M.2 NVMe SSD –  For average plotting works
Crucial P5 Specifications
Capacity
250GB, 500GB, 1TB, 2TB
Form
M.2 2280
NAND
64L TLC for 250GB, Micron 96L TLC for 500 or more
Controller
Crucial NVMe Architecture
Interface
PCIe 3.0 x4 NVMe 1.3
Cache (DRAM)
1GB per 1TB of NAND
Durability
150 TBW

300 TBW

600 TBW

1200 TBW

Read speed
3,400 MB/s
Write speed
3,000 MB/s
Encryption
Hardware-based – 256-bit AES
Reliability (MTTF)
1,800,000 hours
Warranty
5 years
Pros:
Hardware-based AES 256-bit encryption
Available in capacities up to 2TB
Blacked-out aesthetics
5-year warranty
Software suite
Competitive pricing
Cons:
Runs hot
Lower than average performance
Crucial's P5 has been coming along and check's almost all the boxes for a high-end enthusiast-class PCIe 3.0 x4 NVMe SSD today. Crucial's P5 is equipped with some serious hardware, including Micron's third-generation, 96L TLC NAND flash and a brand-new, proprietary six-core NVMe controller, which helps it achieve impressive performance numbers but also fully encrypts the data that is stored. It not only functions effectively, but it also has the appropriate appearance. The P5 was developed by Crucial with a blacked-out appearance to fit into any build for both pros and gamers.
6. Samsung 970 EVO Plus M.2 NVMe SSD – (For average Plotters)
| | |
| --- | --- |
| | Samsung 970 EVO Plus Specifications |
| Capacity | 250 GB, 500 GB, 1 TB, 2 TB |
| Form Factor | M.2 2280 single-sided |
| Controller | Samsung Phoenix |
| NAND Flash | Samsung 92-layer 3D TLC |
| DRAM | Samsung LPDDR4 |
| Sequential Read | 3,500 MB/s |
| Sequential Write (SLC) | 2300 MB/s, 3200 MB/s, 3300 MB/s (1TB, 2TB) |
| Sequential Write (TLC) | 400 MB/s, 900 MB/s, 1700 MB/s, 1750 MB/s |
| Random Read | Up to 620,000 IOPS |
| Random Write | Up to 560,000 IOPS |
| Power (R/W) | 5.0/4.2 W, 5.5/5.8 W, 5.5/6.0 W,N/A |
| Encryption | AES 256, TCG Opal 2.0, IEEE 1667 |
| Warranty | 5 year |
Pros:
Solid overall performance
Solid endurance
Five-year warranty
Write performance drop is mild compared to that of other TLC drives
Easy to use with lots of features
Low latency
Cons:
Could use further efficiency optimization
Write performance drops in half once a small buffer is filled
Samsung's 970 EVO Plus replaced the ever-popular 970 EVO as its mainstream NVMe SSD for tech enthusiasts, hardcore gamers, and professionals. Samsung equipped the SSD with V5 flash, which provides a nice bump in performance up to 3.5 GB/s of sequential read throughput. The drive also boasts hardware encryption support, a five-year warranty, and up to 1,200 TBW of endurance.
Though at press time, the 970 EVO didn't quite outpace the competition and make our best SSDs list, it's an excellent drive and very worthy of your consideration. That's particularly true if you're looking for greater endurance than more budget-friendly competitors.
Samsung's fifth generation, 9x-layer 3D NAND was first announced at Flash Memory Summit in 2017, and mass production began in July 2018 with 256Gb TLC dies. However, last year saw NAND flash memory prices crash as good yields and high production volumes of 64L 3D NAND created an oversupply. The major manufacturers have been taking steps to slow their transition to 9xL NAND in order to avoid making that situation even worse for their profit margins. Still, they have not entirely halted the process.
There's still a strong incentive to provide annual updates to retail products, so it isn't surprising to see the 970 EVO Plus showing up again.
How Much SSD Storage Do You Need For A Computer?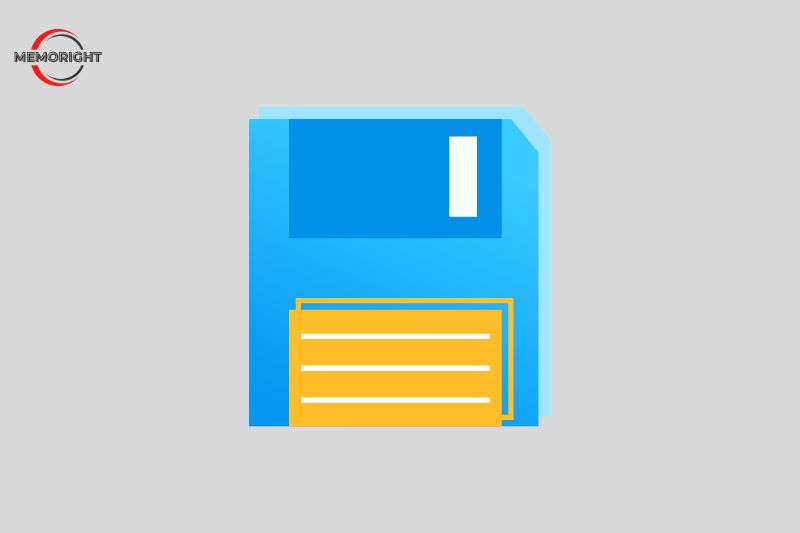 If you're wondering how much SSD storage you need for a computer, the answer depends on a few factors. The first is what you'll be using your computer for. If you're a power user who needs to store a lot of data, you'll need more storage than someone who only uses their computer for basic tasks. The second factor is the type of data you'll be storing. If you're storing large files like video or audio files, you'll need more storage than someone who only stores text files.
Finally, the size of your hard drive will also affect how much storage you need. A larger hard drive will obviously need more storage than a smaller one. So, how much SSD storage do you need for a computer? It really depends on your specific needs.
FAQs
Do I need an SSD for Chia?
Anyway, you use the SSD(s) for the plotting, then transfer the finished plots to a large HDD. Chia's app will let you do that, but it can be a bit finicky, and if something goes wrong like exceeding the temp storage space, the plotting will crash and you'll lose all that work.
How much RAM is needed for Chia plotting?
For the Chia plotter, we measured the time that it requires to create two k=32 plots in parallel with a zero delay. We used the default settings for each plot that consisted of two processor threads, 3,390MB of memory, and 128 buckets.
Does Chia mining damage HDD?
The new cryptocurrency, Chia, is way more energy-efficient than Bitcoin and Ethereum. It does minimize electricity waste but creates huge amounts of a different kind of waste- e-waste by damaging hard drives. Also, Chia mining is not totally green as it uses energy, though at lower rates than Bitcoin.
Conclusion
There are plenty of options out there if you're in the market for a chia-farming SSD. A short list of alternative products above that we think is your great choices. If you have any thoughts or suggestions about our list, let us know in the comments below!