WD SSDs from Western Digital are one of the best options for anyone looking to upgrade their computer system. They are powerful, reliable, and affordable. And it's no wonder that so many people have these drives in their computers today. But how do you know which WD drive is right for your needs? This article will help you decide between Western Digital Blue vs Green.
Western Digital Blue vs Green SSD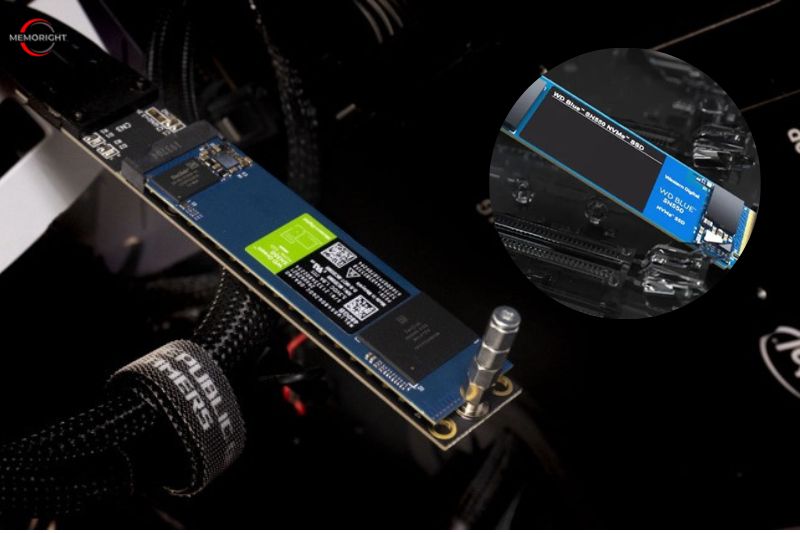 What is Blue SSD?
Western Digital Blue SSD has a capacity of 2TB storage. It is highly reliable as it uses 3D NAND technology. In comparison to other SSDs and their previous versions, Blue SSD draws very little power, almost 25%. Because of lower power consumption, it is much easier to work on desktops and laptops for a longer period of time. Its sequential writing speed is 530MB/s, and its sequential reading speed is 560MB/s.
What is Green SSD?
Western Digital Green SSD capacity of storing data starts from 120 GB and goes to 2 TB. It has an interface of SATA III. Green SSD has a form factor of 2.5 inches.its dimensions include 100.5mm x 69.85mm x 7mm. It comes with a limited warranty of 3 years, unlike Blue SSD. It can monitor the health of the drive, which comes in a free downloadable WD SSD dashboard.
Green SSD is very much suited for everyday computing because it has very basic computer usage. It is very much compatible with all the other devices. It can easily be downloaded and upgraded on laptops and computers. With its improved performance, it boosts the device in less than 15 seconds. All the applications like Chrome open up very quickly in less than 3 seconds
Technical Data Comparison Differences
| | | |
| --- | --- | --- |
| | WD Blue SSD | WD Green SSD |
| Capacity Range | 250GB, 500GB, 1TB, 2TB, 4TB | 120GB, 240GB, 480GB, 1TB, 2TB |
| Sequential Read Speed | 560 MB/s | 545 MB/s |
| Interface | 3D NAND |  SATA III |
| Form Factor | 2.5 inch, M.2 2280 | 2.5 inch, M.2 2280 |
| Interface Speed | 6 Gb/s | 6 Gb/s |
| Warranty Period | 5 years | 3 years |
| Operating Temp | 0 to 70 Celsius | 0 to 70 Celsius |
| Reliability (in hours) | Up to 1.75 Million hours | Up to 1.0 Million hours |
The Most Popular Comparisons: Samsung 860 PRO vs 860 EVO

Form Factor and Interface
It should be noted here that each model can have one of two designs: in a 2.5 ″ case or in M.2 2280 format. As for the assortment, there are only two modifications in the "green" line with a volume of 120 and 240 GB, while Blue drives are offered in three sizes: 250, 500, and 1000 GB. Traditionally, the higher the capacity, the higher the speed and resource, while the mean time between failures of 1.75 million hours is the same for all devices, and the warranty period does not differ either – 36 months from the date of purchase. Regardless of the form factor, all SSDs are SATA 6Gb / s compatible.
Power Users
The WD Blue SSD is the drive to purchase for those looking to store important files and use extensive programs that will put stress on the drive, or are looking for better reliability. With a lifespan rated 75% higher than the Green series, it is hard to argue against spending a little more for better quality. As evident in the table above, the WD Blue Drive is of better quality and will have a lower failure rate than the Green drive.
Performance
When selecting a solid-state drive, performance should be one of the most important factors to be considered. The SSD with fast read and write speed can improve computer performance and improve your user experience. Western Digital Blue has a sequential read up to a speed of 560MB/s. Green SSD has a sequential read up to a speed of 545MB/s.
In short, in the aspect of performance, WD Blue is a little bit better than Green. Reading and writing speed are also affected by other factors, so WD Green may be slower than WD Blue in actual use.
Warranty
Green comes with a limited warranty of 3 years, like Blue SSD. In another case, it can monitor the health of the drive, which comes in a free downloadable WD SSD dashboard.
Price
The Western Digital Green drive does have its uses. If a user does not care about the data stored on the drive, it may be worth saving a few extra dollars. One who decides to purchase this drive should not be running resource-intensive programs.
Which is the Best: WD Blue vs Green SSD?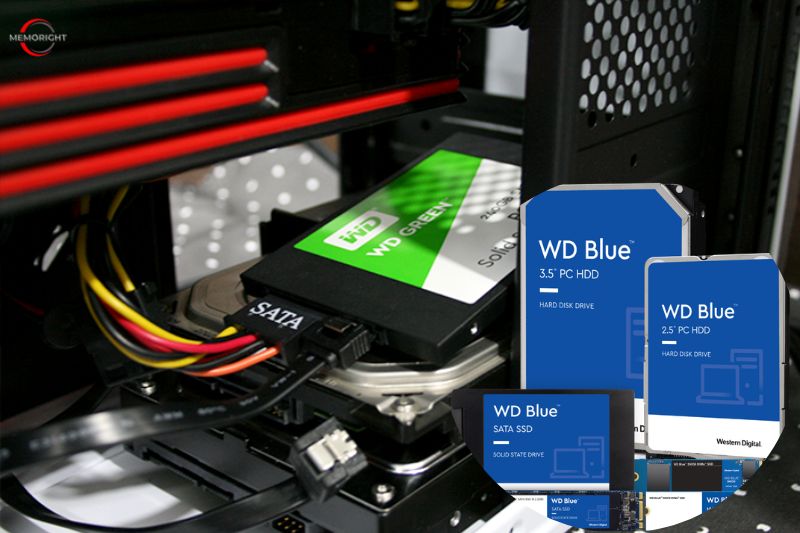 "Green" SSDs are positioned as low-cost, universal entry-level solutions, while devices of the "blue" series are intended for wealthier users with increased demands on the performance of the disk subsystem.
In our opinion, WD Blue is faster and has much higher endurance than WD Green. Obviously, that makes it more expensive. The WD Blue SSD is perfect for users who are looking for a reliable drive that suits daily use. It has a higher sequential read and writes speed compared to green SSD. This makes it great for tasks such as video editing, gaming, and data storage.
If you rarely write data on your SSD (less than 40GB per day) go for WD Green, The WD Green SSD is a great option for users who are looking to upgrade their computer systems without spending too much money. This drive also comes with impressive read and write speeds which makes it perfect for a novice user.
FAQs
Are WD Green drives any good?
A WD Green drive makes an excellent secondary storage drive as they are extremely quiet and have decent performance, although like all the consumer drives they lack any advanced vibration protection so you should avoid having more than one or two installed in your system.
Which WD SSD color is best?
WD Blue gives creators the power they need. WD Blue HDDs and SSDs are ideal for desktops, laptops, and all-in-one PCs with a variety of form factors and storage capacities.
Is Western Digital Green good for gaming?
WD Green drive is designed to be used as secondary storage and not meant for gaming.
Conclusion
Western Digital did not limit itself to just continuing to sell SSDs under the old trademarks inherited from SanDisk. At the same time, the manufacturer decided to develop its own range of consumer SSDs, which would be present on store shelves in parallel with SanDisk products. Moreover, when building a sales strategy, Western Digital has chosen an approach proven in the consumer HDD market, dividing products into three fundamentally different categories (in terms of price and performance), each of which received its own color designation.
This post has demonstrated the distinctions between the Western Digital Blue and Green SSD in 5 cases. We think that you can easily know which SSD hard drive is better for you. And if you have any ideas about WD Green and WD Blue products, you can take a look at product comparisons here.