If you're trying to decide between the Western Digital SN750 vs SN850 SSDs, this post will help you compare the two and choose the best one for your needs. We'll take a look at all the important factors to consider, from performance to price.
Overview of SN750 and SN850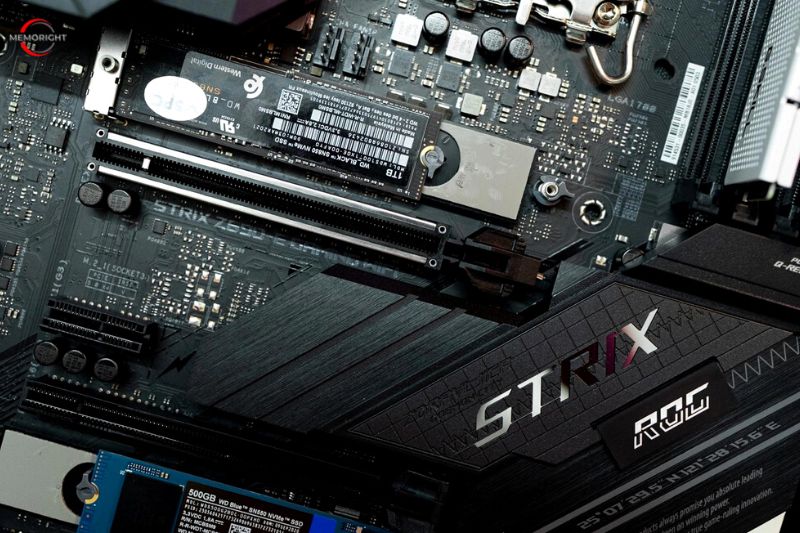 Western Digital SN750
The new WD Black SN750 is an incremental update to last 2019's model, keeping the same base controller and 64L 3D NAND combo, but with improved firmware and the addition of a 2TB option. Western Digital is also turning its marketing efforts more toward gamers by adding SKUs with large coolers.
The second-generation WD Black launched in 2019 delivered performance that is generally competitive with other top NVMe SSDs like the Samsung 970 EVO, while usually operating with far better power efficiency. The only other high-end NVMe SSDs that have similar efficiency is the Toshiba XG5 and XG6, but the controller they use puts them clearly in a lower performance class than the WD Black.
Western Digital SN850
The WD Black SN850 is the first real hardware upgrade to the Black product line in over two years from 2019. Introduced last fall as part of the informal second wave of consumer PCIe 4.0 SSDs, the WD Black SN850 is aimed at the true top of the market and is designed to compete against the Samsung 980 PRO and a multitude of more recent arrivals mostly based around the Phison E18 SSD controller. This is a quad-lane PCI Express 4.0 drive with 96-layer TLC 3D NAND flash. It is designed in the slim, light, and compact form factor of the M.2 2280. It loads games as fast or faster than the PS5's drive for a seamless experience.
It uses the WD_BLACK dashboard for full control, allowing you to monitor the status of your drives and optimize performance with Game Mode to ensure your device runs at peak performance during intense gaming sessions.
Technical Data Comparison: WD Black SN750 vs SN850
Western Digital Black SN750
Western Digital Black SN850
Storage Sizes
250 GB, 500 GB, 1 TB, 2 TB, 4 TB
500 GB, 1TB, 2 TB
Sequential Read
Up to 3,470 MB/s (500GB and 1TB)
Up to 7,000 MB/s
Sequential Write
1,600 MB/s, 2,600 MB/s, 3,000 MB/s

2,900 MB/s, 3,100 MB/s

Up to 5,300 MB/s (1TB)
4KB Random Read
Up to 550,000 IOPS
Up to 1,000,000 IOPS
4KB Random Write
Up to 560,000 IOPS
Up to 720,000 IOPS
Bus Type
PCIe 3.0 x4 NVMe 1.3
PCIe 4.0 x4 NVMe 1.4
Controller
WD
WD Second Generation
NAND Type
SanDisk 64L TLC
BiCS4 96L TLC
TBW
200 TBW, 300 TBW, 600 TBW

1,200 TBW, 2,400 TBW

300 TBW, 600 TBW, 1200 TBW
MTTF
1,750,000 Hours
1,750,000 Hours
Warranty
5 years
5 years
Price
$80, $130, $250, $500, $900
$150, $230, $450
Benchmark Data Comparison: WD Black SN850 vs SN750
| | | |
| --- | --- | --- |
| | WD Black SN750 | WD Black SN850 |
| Sequential Read Speed (Avg.) | 1,976 MB/s | 5,268MB/s |
| Sequential Write Speed (Avg.) | 2,145 MB/s | 4,978 MB/s |
| Random 4K Read (Avg.) | 63.4 MB/s | 121.2 MB/s |
| Random 4K Write (Avg.) | 150.2 MB/s | 189.3 MB/s |
| Peak 4K Random Read | 425,200 IOPS | 672,482 IOPS |
| Peak 4K Random Write | 483,027 IOPS | 551,930 IOPS |
| Power Consumption  | 3.69 Watts | 3.79 Watts |
| Game Scene Load Time | 10.52 Seconds | 9.54 Seconds |
| PCMark 10 FS Score | 1,402 | 3,17 |
| SPEC workstation 3  Score | 3.39 | 5.10 |
WD SN850 vs SN750 Comparison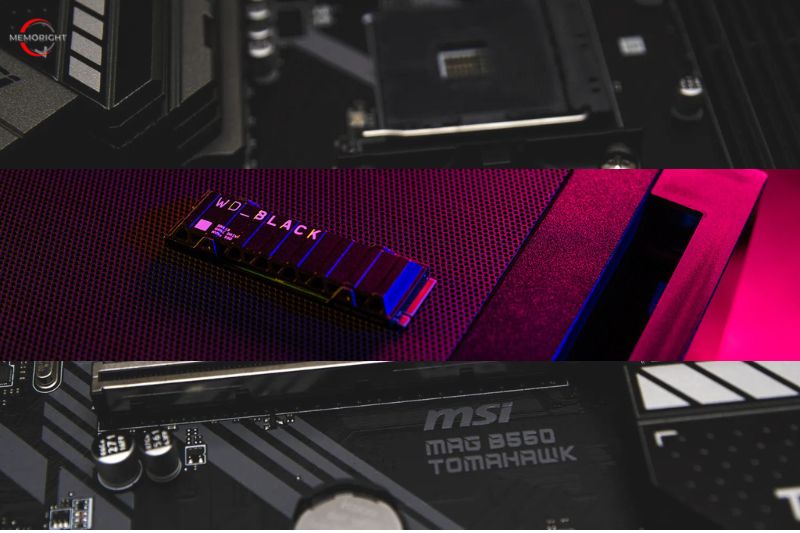 Form Factor & Interface
First of all, we will look at WD Black SN750 vs SN850 for form factor and interface. The SN850 and 980 Pro both use the M.2 form factor. The interface of SN750 is PCIe Gen 3.0 x4, NVMe 1.3 while the interface of SN850 is PCIe Gen 4.0 x 4, NVMe 1.3. So, because the SN850 is working with the latest and a much faster interface, it is surely going to give you a comparatively better speed and performance.
Capacity
When selecting an SSD or HDD, capacity is a necessary factor to be considered since a large storage size enables you to save more files and data. In terms of SN850 vs SN750, SN750 provides 5 capacity options – 250GB, 500GB, 1TB, 2TB, and 4TB, while SN850 provides 3 options – 500GB, 1TB, 2TB. Thus, in this aspect, SN750 provides more capacity options than SN850.
Performance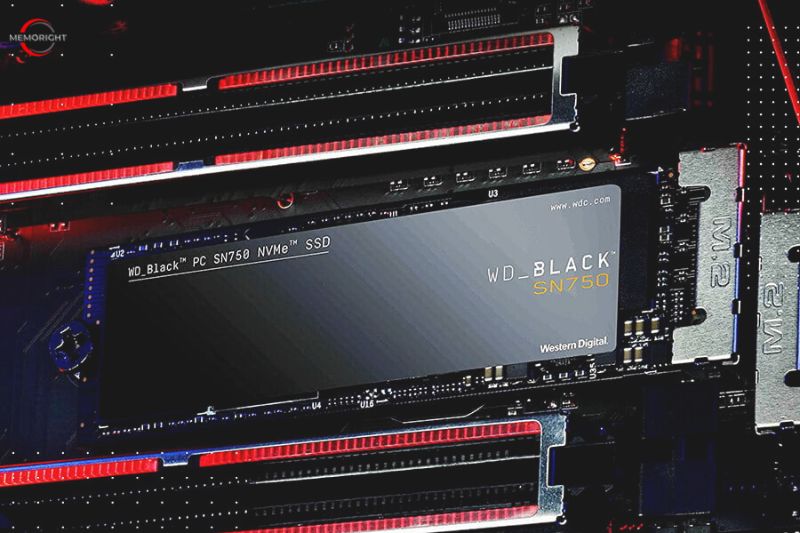 When selecting an SSD, performance should be one of the most important factors to be considered. The SSD with fast read and write speed can improve computer performance and improve your user experience.
The sequential read speed of 500 GB SN750 is up to 3470 MB/s and the sequential write speed is up to 2600 MB/s. The sequential read speed of 1 TB SN750 is 3470 MB/s, and the sequential write speed is 3000 MB/s. The sequential read speed of 2 TB SN750 is 3400 MB/s, and the sequential write speed is 2900 MB/s.
The sequential read speed of 500 GB, 1TB, and 2TB SN850 are up to 7000 MB/s and the sequential write speed is up to 4100 MB/s, 5300 MB/s, and 5100 MB/s. They are 100% faster than the 500 GB, 1 TB, and 2 TB versions of the Crucial SN750 at maximum sequential reading. As for maximum sequential writing, the WD 850 is almost 40% faster than the SN750.
In short, in the aspect of performance, the WD SN850 is much better than the WD SN750.
Reliability and Warranty
Another area where you can usually separate products is by their warranty. However, both SN750 and SN850 provide good reliability and warranty. Both of them provide 1.75 million hours of reliability. Both of them are provided a five-year limited warranty. So there's really not much difference here either.
SSDs tend to be very reliable across the board. They should last you for a good 10 years if you take care of them, and by then, the warranty will have expired long ago.
Price
When choosing an SSD, budget is an important consideration. However, it is important to note that even for the same SSD, prices can vary for many differences such as capacities, performance, etc.
As for WD Black SN850 vs SN850, WD SN850 is more expensive than WD SN750 but brings almost double the performance than the SN750. If you want to know the more different prices of different storage sizes, you can visit amazon or its official site.
Which One You Should Choose?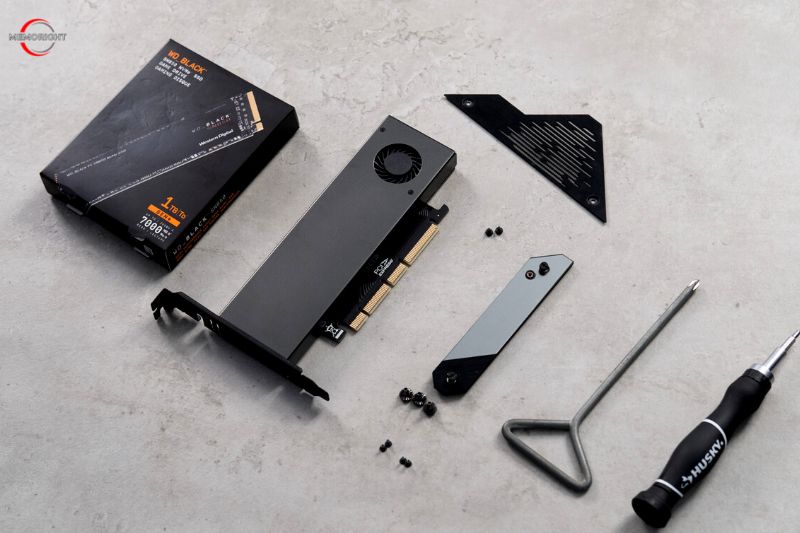 If you are a professional gamer, 4K video editor, programmer, graphics designer, animator, overclocker, or any other high-end PC user, you should go for the WD Black SN850. Keep a note that your motherboard should have a free M.2 PCIe NVMe port to support the SN850.
But, if you are a normal user who generally does light gaming, browsing, low-end editing, and photo editing, you are good to go with the WD Black SN750. In simple words, if you do not want to overclock your high-end CPU or GPU and you are not a professional gamer, you can buy SN750.
Now, if you are an enthusiast who loves to test and use high-speed computer components, SN850 is surely worth trying SSD. But, for most users, SN750 will provide more than enough performance.
FAQs
Is WD SN850 good for gaming?
Boasting bleeding-edge PCIe Gen4 performance and available in up to 2TB of capacity, WD's Black SN850 is a beast of an SSD that rivals Samsung's 980 PRO for the best SSD. If you got the cash, it is a great choice for gamers and enthusiasts looking for top-tier, quality storage.
Can you play PS5 games on Black SN850?
Officially licensed for PlayStation5 consoles, the WD Black SN850 NVMe M. 2 SSD for PS5 console 4 allows you to store and play PS5 games and PS4 games directly from the drive.
Is a heatsink necessary for SSD?
Because of its small size, the M. 2 SSD requires cooling since it uses a lot of power due to its high-performance features. Because of this, a heatsink is oftentimes required when operating the M. 2 SSD card.
Conclusion
As for WD Black SN850 vs WD Black SN750, this post has shown their differences in several aspects. Memoright hopes you can easily know which SSD drive is better between them. And if you have any different ideas for the SN750 vs SN850, you can take a look at other product comparisons here7