Seagate vs Western Digital Hard Drives are the two biggest hard drive producers in the world, respectively. Both businesses produce and market a wide variety of internal and external hard drives and solid-state drives (SSDs). These hard drives use NAND as their foundation.
Compared to one another, the two hard drive manufacturers have some variances. These variations can be seen in nearly every aspect, including speed, price, storage capacity, dependability, connectivity, etc.
About Seagate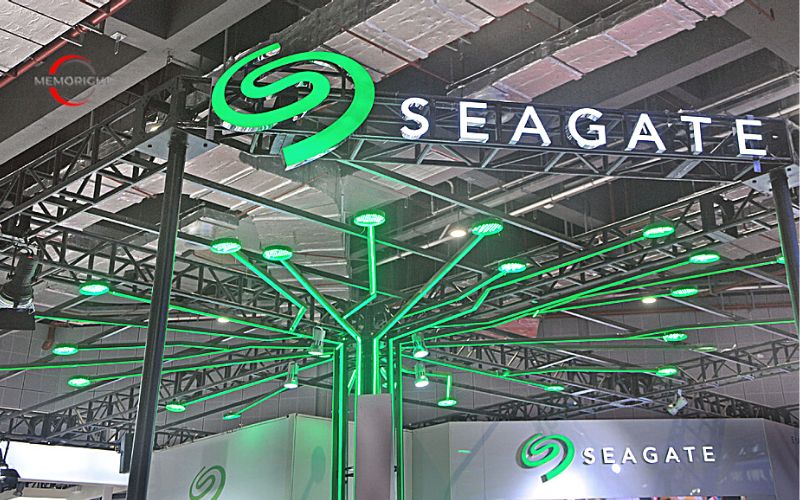 Seagate Technology PLC is an American-based Data Storage Company that was founded in 1978. Initially, it was founded as Shugart Technology, but later the company changed its name to Seagate Technology PLC. Since 2010, Seagate has been incorporated in Dublin, Ireland, with its headquarters in Cupertino, California, USA.
In 1980, the company developed the first 5.25 inch Hard Disk Drive and later in the 1980s, Seagate became the top supplier of microcomputers. Today, Seagate Technologies PLC and its competitor Western Digital rule the entire Hard Disk market. Their main products are Laptop HDD, Desktop HDD, Archive HDD, Enterprise HDD, SSD, and much more.
About Western Digital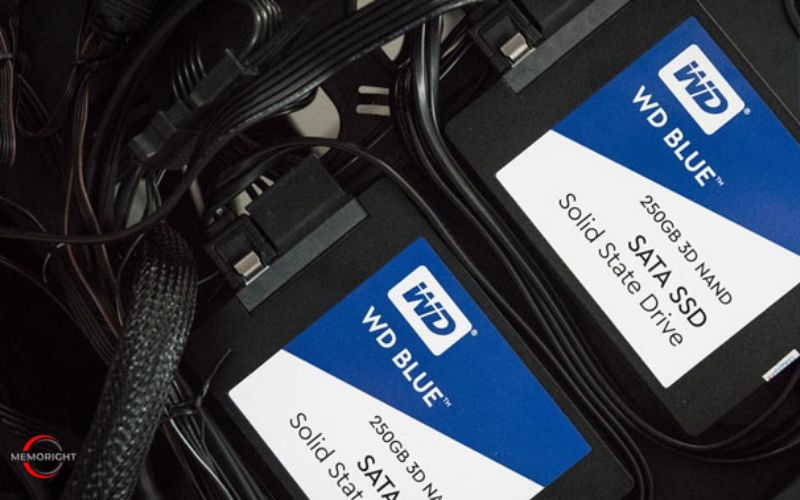 Western Digital, full name Western Digital Corporation is a computer hard disk drive manufacturer of America. It also provides various forms of data storage solutions. It develops, manufactures, and along with it, also provides devices for multiple data storage, data center system, and cloud storage system to resolve the ongoing evolving needs of the information technology industries around the world.
In the electronic industry, western digital has a long history. The company was founded back in the year 1970, having its headquarters in Cali, USA. Now the headquarters are moved to San Jose, California. Western Digital has now become the largest manufacturer of computer hard disk drives. In fact, the company has gained so much power that in 2012 it acquired Hitachi Global Storage Technology.
Western Digital vs Seagate HDD Compared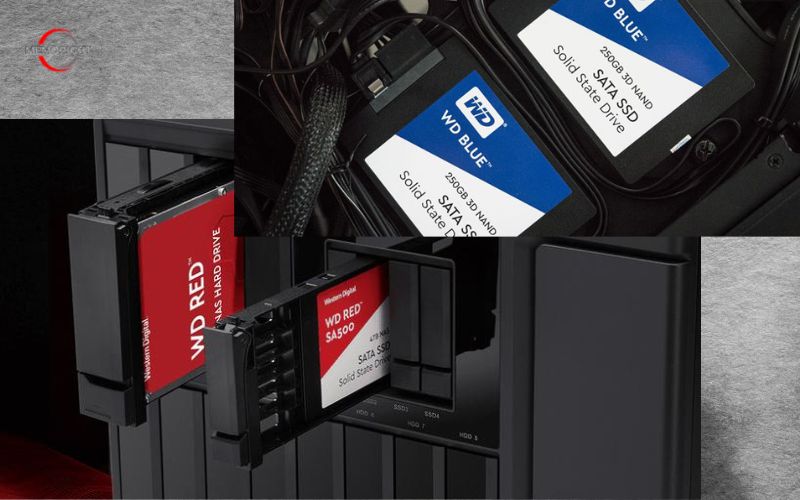 Everyone knows that HDDs are the primary businesses of Seagate Technology and Western Digital Corporation. What distinguishes their HDD products from one another? You may compare Seagate and Western Digital below, highlighting the differences between the brands' dependability, speed, capacity, and more.
Reliability
Hard drive's dependability or longevity is influenced by several variables, including how you manage them, the environment in which they are used, their age, etc.
In addition to these, it also depends on how much information you've included. Terabytes Written is the unit of measurement here (TBW). Manufacturers of hard drives set TBW limits for those drives. Beyond this point, the hard drive may stop working or fail.
While the TBW value of WD drive ranges from 200 to 1200, it can reach 3600 for Seagate drives.
Speed
The read/write speed can be seen as a crucial factor when choosing an internal hard drive because it determines how quickly the computer boots. Additionally, your system runs thanks to hard drives with quick read/write speeds quickly.
The magnetic platter should always be taken into account when comparing the speed of Seagate and WD. The read/write speeds offered by the magnetic platter-based HDDs from Seagate and WD are comparable. However, Seagate SSDs outperform WD SSDs in terms of speed. For instance, Western Digital's high-performance NVMe SSDs can read and write data sequentially at up to 3,430 and 2000 MBPS, respectively. Seagate FireCuda SSDs, on the other hand, have a maximum sequential read/write speed of 5000 MBPS.
Capacity
Western Digital astonished us when it came to capacity because it was the first to make 2TB SATA hard drives available to us. Additionally, the capacity is continually growing. The helium-filled HGST Ultrastar Hs14, the first 14 TB HDD in the world, was shipped by Western Digital in October 2017.
Regarding Seagate, it offers desktop-class drives that can hold up to 10TB of data. Additionally, this drive's capacity is not the highest. Thanks to the 14TB capacity of its internal Seagate BarraCuda Pro hard drive, you can store more games, movies, and music than ever before.
Both Seagate and Western Digital can meet your hard disk capacity needs. In this situation, you can concentrate on other important considerations, such as price, performance, reliability, and so on, while choosing a hard drive from the two firms.
Seagate SSD vs Western Digital
Both companies were slow on the uptake towards investing in SSDs, which are mostly found in laptops, but now, both offer fast SSDs. Seagate is faster and has large internal storage, but by a small margin, and Western Digital has a market in the middle and lower-tier markets.
Seagate vs WD External Storage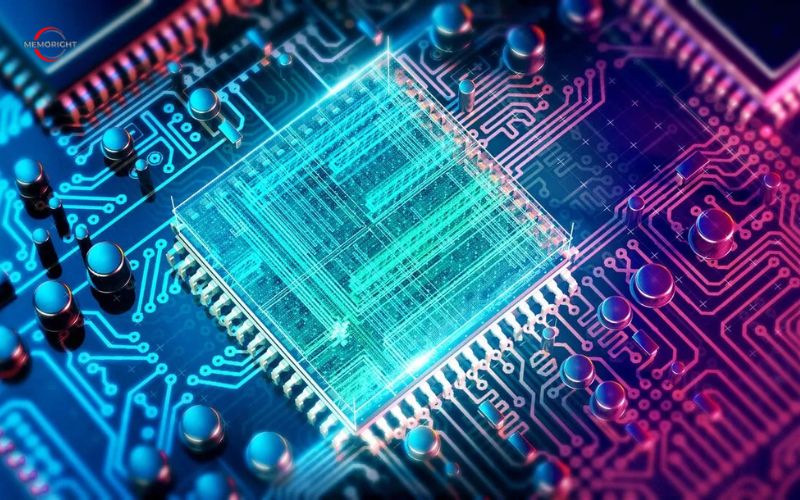 Portable Drive
Pocket external hard drives from Seagate and Western Digital are available in various capacities and connecting options. Among these external devices, the portable Backup Plus drives from Seagate, and the My Passport series from Western Digital are well-liked. The following Seagate/Western Digital external hard drive is a good choice if you're thinking about getting one.
Seagate Backup Plus Slim 2 TB
WD 3 TB My Passport Wireless Pro
WD My Passport Ultra 4 TB
Desktop Drive
A portable drive might not be sufficient for you if you are an avid movie or photo editor because you require several terabytes of storage space. You might choose a desktop-class drive in this scenario.
The WD My Book Duo Desktop is a wonderful option if you want to get a desktop-class drive. The desktop drive may be configured in RAID 0 or RAID 1 and has a capacity of up to 28TB. For Seagate, a single-drive Backup Plus Hub or Expansion Desktop can offer 10TB of storage.
Both desktop drives have mass storage for backups of documents, music, videos, and images. However, Western Digital is your best option if you want to back up a sizable media collection or conduct 4K or even 8K video editing.
NAS Devices
NAS hardware appears to be Seagate's afterthought. Why? Because Seagate currently lacks a first-party NAS server while Western Digital offers the My Cloud Pro and Expert lines in up to 40 TB. Instead, they opt to create NAS-designed drives, with the IronWolf series coming in at up to 14TB.
These days, Plex Media Server is built into My Cloud. This is incredibly practical because it organizes your library and enables streaming to any supported device, including smartphones, Chromecast, PlayStation 4, and more. Seagate does not have high-capacity servers with comparable features, yet their drives can be combined with NAS servers and used similarly.
If you wish to use wireless storage or cloud storage in this situation, Western Digital is your best option.
Main Differences Between Seagate and WD Hard Disk Drive
The critical distinction between western digital and Seagate is that while Seagate hard drives are more reliable, people only choose western digital when it comes to trust. This is true not just of Seagate hard drives but also of Toshiba, HGST, and other brands.
When compared to Seagate's hard disk, Western Digital's hard disk speed is significantly slower, and Seagate's hard disk speed is considerably faster.
The world's first HDD, manufactured by Western Digital, has a capacity of 14 TB, whereas Seagate's desktop drives have a capacity of roughly 10 TB.
Regarding portable drives, Seagate offers a backpack plus slim 2 TB, while Western Digital offers my passport ultra 4 TB and passport wireless pro.
On desktop drives, Seagate has a backpack with hub and expansion desktop, while Western Digital has my book duo.
FAQs
Is WD more reliable than Seagate?
Many users report that Western Digital HDDs are more reliable than Seagate. But, regardless of reliability, you may occasionally encounter WD or Seagate hard drives fail because there are many factors that can cause disk failure.
Is Seagate a good brand?
As one of the global leader in data storage field, Seagate is a very good and reliable hard drive brand. Now the products of Seagate technology mainly include Desktop/Laptop HDD, Enterprise HDD, Archive HDD, SSD and so on.
Is Seagate unreliable?
The Seagate Barracuda drives were among the very least reliable drives according to their tests and data from a collection of nearly 50,000 drives. We're talking about an extremely high failure rate here, even higher than 100%, and in some cases above an astonishing 200%.
Conclusion
This concludes that even after knowing all the differences, uses, and even backgrounds of western digital and Seagate, the decision of choosing one among them stays upon you. The two of them dominate the global market for computer hard drives. WD is portrayed as the older man with extensive knowledge and experience, whereas Seagate is the youthful new man seeking some extreme performance.
We compared WD and Seagate hard drives in-depth. It would help if you now choose which option best suits your requirements. Make sure you take the device's dependability into account. Otherwise, you might have lost data and require data recovery software. Let's check memoright.com to get more information about SSDs now.