Samsung is a famous manufacturer around the world and has released a lot of storage devices, such as solid-state drives, USB flash drives, SD cards, and so on. It also has released many SSDs, such as the Samsung 970 EVO, 970 EVO Plus, 980 PRO, etc. What are the differences between them? This post will focus on Samsung 980 Pro vs 970 Evo Plus. Then, you can easily know which one you should choose for your computer. 
Samsung 980 Pro vs 970 Evo Plus Overview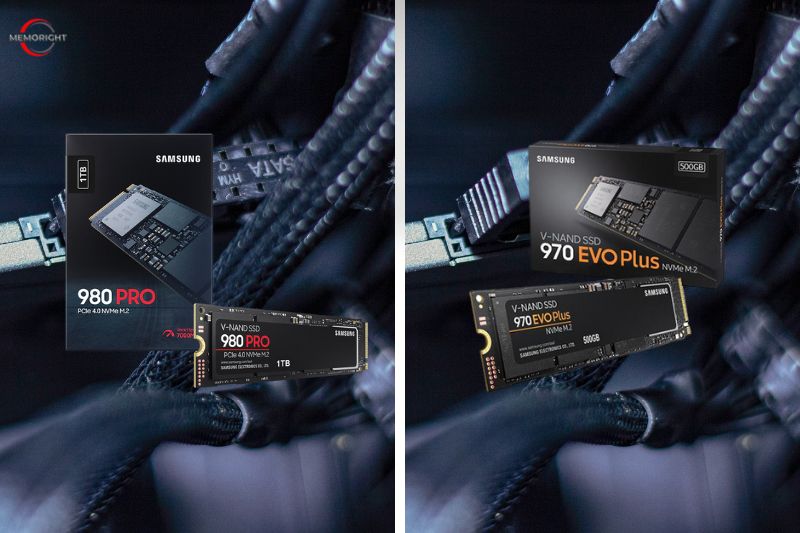 Samsung 980 Pro
The 980 PRO adopts a compact M.2 2280 form factor that can be easily plugged into desktop and laptop computers for maximum board design flexibility. Due to its optimized power efficiency, the driver is suitable for building high-performance computing systems.
Utilizing PCIe 4.0 interface, 980 PRO provides twice the data transfer rate of PCIe 3.0, making it one of the fastest SSDs on the market. Additionally, it is compatible with PCIe 3.0 to increase versatility.
Samsung 970 Evo Plus
Samsung's 970 Evo Plus has taken the enduringly well-liked 970 Evo position as its standard NVMe SSD for professionals, ardent gamers, and tech enthusiasts. It is in the first tier of PCIe 3.0 drives with faster sequential read and write and 4K random read and write speeds and a capacity of 2TB.
So, how can you tell which is better for you, the 970 Evo Plus or Samsung 980 Pro? As the same internal hard drive, in the following part, we will provide all details about them.
Technical Data Comparison: 980 Pro vs 970 Evo Plus SSD
Samsung 970 EVO Plus
Samsung 980 PRO
Form factor
M.2 2280
Capacity
From 250GB to 2TB
Interface
M.2 PCIe 3.0 x4
M.2 PCIe 4.0 x4
Sequential Read speed
3,500 MB / s
7,000 MB / s
Sequential Write speed
3,300 MB / s
5,000 MB / s
Random Read Speed
620,000 IOPS
1,000,000 IOPS
Random Write Speed
560,000 IOPS
1,000,000 IOPS
Particles (NAND Flash)
92L TLC V-NAND
1XXL TLC V-NAND
NAND Flash Controller
Samsung Phoenix
Samsung Elpis
NAND Flash Type
Samsung V-NAND (TLC)
N/A
Encryption
256-Bit AES (Hardware-Based)
Durability
From 150 TBW (250 GB) to 1200 TBW (2 TB)
Warranty
5 years
Price
The Most Popular Comparisons: 970 Evo Plus vs 980 Pro SSD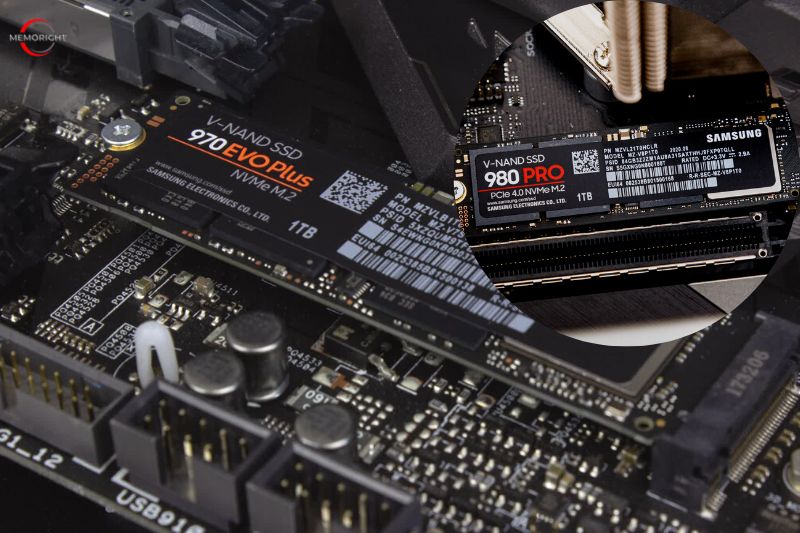 Form Factor and Interface
M.2 interface SSDs can be divided into SATA and PCIe bus (channel), the latter is more common in the market and can also be subdivided into PCIe 3.0 and PCIe 4.0, The interface of Samsung 970 EVO Plus is PCIe Gen 3.0 x4 and NVMe 1.3, while the interface of Samsung 980 PRO is PCIe Gen 4.0 x4 and NVMe 1.3c.
This means that the Samsung 970 EVO Plus can only be used on motherboards with PCIe Gen 3.0×4 interfaces; while the Samsung 980 Pro can be used on both the latest PCIe Gen 4.0×4 interface motherboards as well as PCIe Gen 3.0×4 interface motherboards, except that the latter cannot deliver maximum performance.
Capacity
Whether you choose a mechanical hard drive (HDD) or an SSD, the first thing you should consider is capacity, as more capacity means more storage space and you can keep more data for files, folders, games, etc. Both of them provide several capacity options – 250GB, 500GB, 1TB, and 2TB. It is important to note that even with the same SSD, the models represented by different capacities can vary
Performance
The level of performance will directly affect your computer experience, so it is also an important consideration when choosing an SSD. We are facing two SSDs that are very similar in terms of technology, whose main difference is nothing more than the interface and its sequential read and write performance in reality. The 980 PRO model has twice the reading speed of the 970 EVO Plus because of that, while in terms of writing speed, the difference is not so much and the 980 PRO only takes 1,700 MB/s of difference from the 970 EVO Plus.
In short, in terms of performance, the Samsung 980 Pro is much better than the Samsung 970 Evo Plus.
Reliability and Warranty
The Samsung 980 Pro and Samsung 970 EVO Plus both come with a 5-year guarantee, although it should be noted that the warranty is constrained and only covers malfunctions not brought on by user error. Additionally, they offer 1.5 million hours of dependability and have identical security features, including AES 256-bit encryption to prevent data leaks efficiently.
Price
When choosing an SSD, budget is an important consideration. However, it is important to note that even for the same SSD, prices can vary for many differences such as capacities, performance, etc.
As for Samsung 980 Pro vs 970 Evo Plus, Samsung 980 Pro is more expensive than Samsung 970 Evo Plus but brings almost double the performance than 980. If you want to know the more different prices of different storage sizes, you can visit amazon or its official site.
Which Are The Best SSD: 980 Pro vs 970 Evo Plus?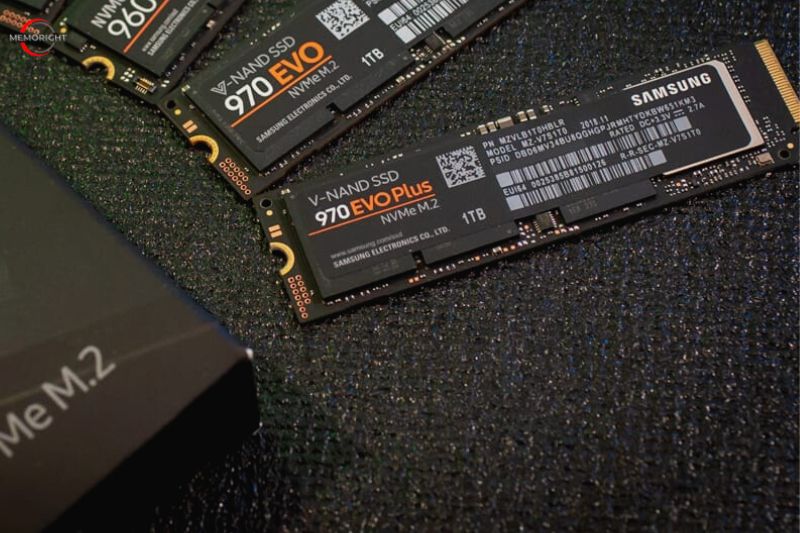 As you can see from the above, the Samsung 980 Pro and Samsung 970 EVO Plus remain the same in terms of specifications, cache DDR4 SDRAM, security, endurance, and warranty. However, in terms of interface protocol, particles, controller, and performance, 970 EVO Plus, which has the only advantage in lower price, is better for technology enthusiasts, high-end gamers, and 4K and 3D content designers. While 980 PRO is designed for hardcore gamers and tech-savvy users.
If you are a professional gamer, computer expert, or professional software user, then the Samsung 980 Pro is the recommended choice. The excellent performance and the PCIe 4.0 interface protocol prove that this SSD is a future-proof product. If you are just a gaming enthusiast or casual user, then the Samsung 970 EVO Plus is more recommended for a better overall price/performance ratio at a more aggressive discount.
PCIe 3.0 and PCIe 4.0: The Choice Depend on Your Mainboard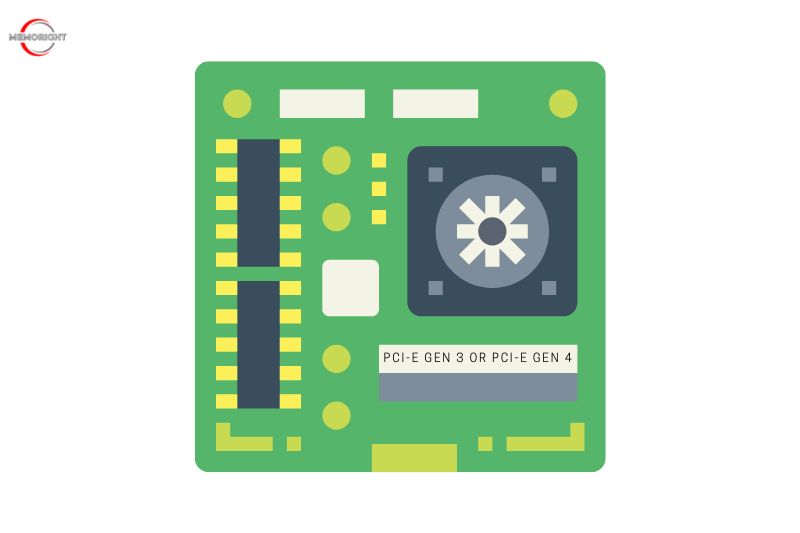 Being the Samsung 970 EVO Plus an SSD with a PCIe 3.0 interface and the Samsung 980 PRO an SSD with a PCIe 4.0 interface, the choice could be quite clear for many users, so if you have a PCIe 4.0 motherboard you should go for the SSD with the said interface and if your motherboard does not support it, then go for the PCIe 3.0. However, seeing the benchmarks and tests in real scenarios with both interfaces, the choice is not clear, since although obviously PCIe 4.0 is superior and delivers much higher performance, this performance improvement is not noticeable later in real scenarios.
In other words, even if you buy an SSD with 7,000 MB / s speed, in reality when using it it will only save you a few seconds or even less when you are using it compared to using an SSD with half the theoretical performance.
What is clear is that if your motherboard has a PCIe 3.0 interface and does not support the next version, it does not make much sense to buy a PCIe 4.0 SSD since you would be paying a much higher cost not to be able to take advantage of it (it will work, yes ). The other way around is something, therefore, that may make more sense, because although your motherboard supports PCIe 4.0, perhaps a PCIe 3.0 SSD will provide you with optimal performance for what you need without spending that extra money.
FAQs
Is 970 EVO better than 980 EVO?
For 970 Evo, the average read speed is 45% higher, and also the write speed has a 6% increase. You can elucidate from the higher speed of the 970 Evo that it will have much-decreased loading times than Samsung 980 during intensive gaming. Therefore, in terms of read and write speeds, the 970 Evo is the clear winner.
Is Samsung 980 Pro the fastest?
In our testing, it tops out at around 6.7GB/s read and 4.9GB/'s writes in CrystalDiskMark 7 were the fastest 1TB drives, including the WD Black SN850 and PNY XLR8 CS3140 can hit 7GB/s and 5.2GB/s, respectively.
Does the 970 Evo Plus have a cache?
It seems likely that Samsung, like Western Digital, hoped the part swap would go unnoticed because the end result was "good enough." Under most light usage workloads, a user might never notice the new part number's lower performance—because like nearly all modern SSDs, the 970 Evo Plus features an SLC write cache.
Conclusion
As for Samsung SSD 980 Pro vs 970 Evo Plus, this post has shown their differences in several aspects. Memoright hopes you can easily know which SSD drive is better between them. And if you have any different ideas for the 980 Pro vs 970 Evo Plus, you can take a look at other product comparisons here.