Samsung 870 QVO vs 870 EVO are both great choices for a budget-friendly solid-state drive. The 870 EVO offers slightly better performance and reliability, while the 870 QVO is a bit cheaper. Both drives offer great value for the money, so it really comes down to personal preference. So, which one should you choose? Let's follow our blog to find out your answer.
Samsung 870 QVO vs 870 EVO Overview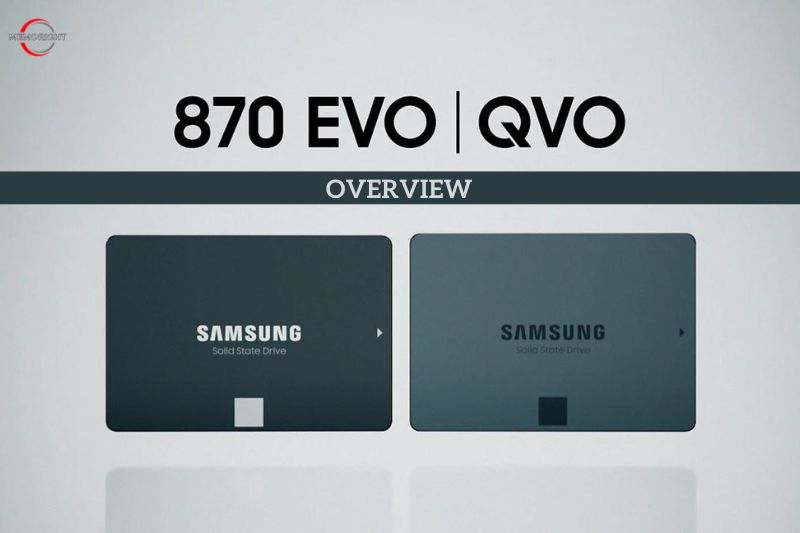 Samsung 870 EVO
The Samsung 870 EVO is the latest entry into the company's successful line of consumer SSDs. The EVO line has been a highly successful endeavor for the company, as the line finds the perfect balance between performance and price while offering Samsung's pedigree in reliability. These mid-range consumer drives are designed for all kinds of use cases, from everyday use and gaming to those looking for a decent upgrade in performance for PC and even just those looking for a reliable SATA SSD.
Samsung 870 QVO
The new Samsung 870 QVO SSDs arrive into a market landscape that doesn't look all that different from what the 860 QVO faced at the end of 2018. Samsung is no longer the only brand selling consumer SATA SSDs with QLC NAND, but it's not a big club. Most of the other QLC SATA drives are so low-end that the manufacturers won't commit to using any particular memory inside, and they're using whatever is cheapest at the moment. Some months, there's more to be saved by going with a DRAMless controller and TLC NAND that fell off the back of a truck, rather than using Samsung's strategy of pairing theoretically cheaper QLC NAND with a solid controller.
Technical Data Comparison: The 870 EVO vs QVO
Samsung 870 QVO
Samsung 870 EVO
Capacity
1TB, 2TB, 4TB, 8TB
250GB, 500GB, 1TB, 2TB, 4TB
Storage Memory
Samsung V-NAND 4-bit MLC (QLC)
Samsung V-NAND 3-bit MLC (TLC)
Controller
Samsung MKX Controller
Samsung MJX Controller
DRAM (Cache)
LPDDR4:1GB (1GB)
2GB (2TB)
4GB (4TB)
8GB (8TB)
LPDDR4:512MB (250GB/500GB)
1GB (1TB)
2GB (2TB)
4GB (4TB)
Sequential Read
Up to 560 MB/s
Up to 560 MB/s
Sequential Write
Up to 530 MB/s
Up to 530 MB/s
4KB Random Read
Up to 98K IOPS
Up to 98K IOPS
4KB Random Write
Up to 88K IOPS
Up to 88K IOPS
TurboWrite Cache
42GB (1TB), 78GB (2TB, 4TB, 8TB)
Undisclosed amount of SLC NAND Flash
Endurance (Total Bytes Written)
360TBW (1TB)
720TBW (2TB)
1,440TBW (4TB)
2,880TBW (8TB)
150TBW (250GB)
300TBW (500GB)
600TBW (1TB)
1,200TBW (2TB)
2,400TBW (4TB)
Warranty
3-year
5-year
Benchmark Data Comparison: 870 QVO (1TB) vs 870 EVO (1TB)
| | | |
| --- | --- | --- |
| | Samsung 870 QVO | Samsung 870 EVO |
| Avg. Sequential Read Speed | 472 MB/s | 484 MB/s |
| Avg. Sequential Write Speed | 373 MB/s | 437 MB/s |
| Avg. 4K Random Read Speed | 32.7 MB/s | 37.9 MB/s |
| Avg. 4K Random Write Speed | 92.4 MB/s | 94.9 MB/s |
| Avg. Sequential Mixed IO Speed | 364 MB/s | 410 MB/s |
| Avg. 4K Random Mixed IO Speed | 45.1 MB/s | 50.9 MB/s |
| Avg. Sustained Write Speed | 286 MB/s | 410 MB/s |
The Most Popular Comparisons: Samsung SSD 870 QVO vs EVO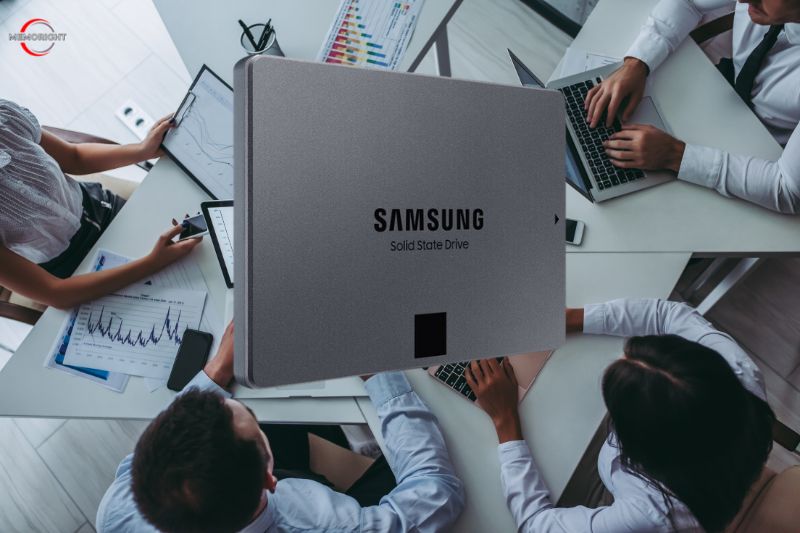 Form Factor and Interface
Samsung is still the only consumer SSD vendor to provide detailed performance specifications. Almost any Samsung drive can saturate the 6Gbps interface under ideal conditions, with random or sequential reads or writes at a high enough queue depth. The same is true for Samsung 870 EVO vs 870 QVO.
The type of flash memory used is the initial distinction between the Samsung SSD 870 EVO and the Samsung SSD 870 QVO. The TLC NAND, which is frequently used and can hold three bits per cell, is installed by the manufacturer in each EVO SSD. On the other hand, QVO SSDs use QLC NAND, which uses up to 4 bits per storage unit, has a better data density, and, as a result, is produced at a lower cost per GB. The manufacturer claims that the potential service life is 1.5 million hours under both scenarios.
Capacity
The Samsung 870 EVO and QVO allow you to choose between different storage capacities. The same available size options are 1TB, 2TB, and 4TB. However, the Samsung 870 QVO's maximum storage is 8TB. It doesn't offer friendly options at 250GB and 500GB, while 870 EVO's size versions are 250GB to 4TB. So, the Samsung 870 QVO might be a good option for those looking for a large-capacity SSD and the 870 EVO provides more solutions for any customer demand.
Performance
In everyday use, the different flash memory of the Samsung SSD 870 QVO and the Samsung SSD 870 EVO should usually not be noticeable, which is also reflected in the same performance values ​​for sequential reading and writing of the two 2.5-inch drives with SATA interface at 560 MB/s respectively 530 MB/s.
In short, in the aspect of performance, we are facing two SSDs that are very similar in terms of technology, whose main difference is nothing more than the interface and its consequent performance in reality. Samsung 870 EVO is a little bit better than Samsung 870 QVO. Reading and writing speed is also affected by other factors, so the speed of the 870 QVO drops significantly more than that of the 870 EVO in actual use.
Reliability and Warranty
Buyers of the 870 QVO have to accept a reduction in the 3-year guarantee period compared to the 5 years of the 870 EVO. Calculated over a year, the TBW values ​​of the two SSD series from Samsung are the same. It is important to emphasize that Samsung's warranty doesn't cover neglect, unauthorized repair or modification, or product misuse.
Price
When choosing an SSD, budget is an important consideration. However, it is important to note that even for the same SSD, prices can vary for many differences such as capacities, performance, etc.
As for Samsung 870 QVO vs EVO, Samsung EVO is more expensive than Samsung EVO but brings almost better performance than the 870 QVO. If you want to know the more different prices of different storage sizes, you can visit amazon or its official site.
Which Are The Best SSD: 870 EVO vs 870 QVO?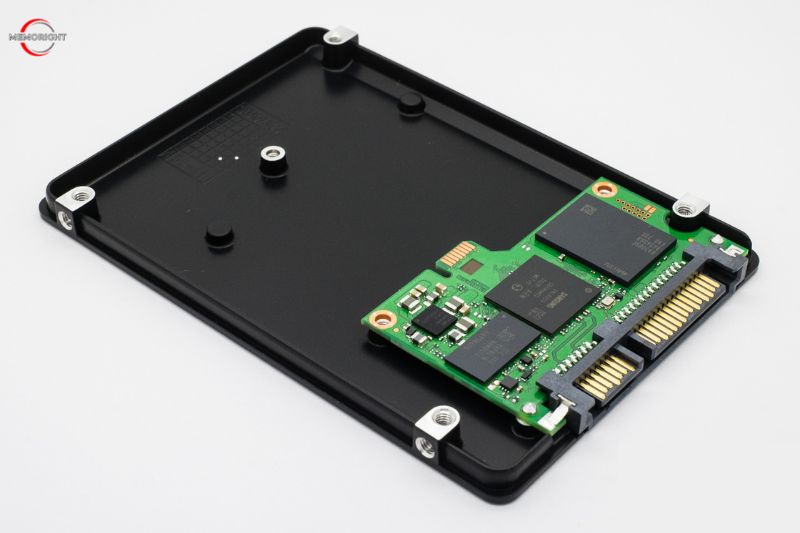 The Samsung 870 QVO and 870 EVO SSD may look similar at first glance, but they are designed for different types of users. If you are looking for a 2.5-inch SATA SSD drive with a great price-performance ratio and need to regularly move large amounts of data without any drop in performance, the 870 EVO from Samsung is the right choice for you. However, if you want a cheaper SSD hard drive with huge capacities for video and music collections at low costs per gigabyte, the 870 QVO is a better option.
FAQs
Is Samsung QVO better than EVO?
In Conclusion/TL;DR. Samsung EVO performs much better than QVO, but the value isn't necessarily higher in every single application. If you want to work with extremely large, high-quality files, and you need to transfer them at high speeds without any slowdown, you should definitely get an EVO or a PRO.
What's the difference between Evo and QVO?
What is the difference between the QVO and EVO? Samsung QVO SSDs use 4-bit QLC technology while EVO SSDs use 3-bit TLC technology. Due to this difference, QVO SSDs are cheaper and slower than EVO SSDs. In addition, the lifespan of QVO SSDs is also shorter than EVO SSDs.
Is QVO better than HDD?
Featuring sequential read and write speeds of up to 550 megabytes per second (MB/s) and 520 MB/s, respectively, the 860 QVO offers approximately 60 percent faster boot speeds, makes unzipping files 110 percent faster, and allows you to copy files a whopping 250 percent faster than a conventional HDD.
Conclusion
As for Samsung 870 EVO vs 870 QVO, this post has shown their differences in several aspects. Memoright hope you can easily know which SSD drive is better between them. And if you have any different ideas for the 870 QVO vs 870 EVO, you can take a look at other product comparisons here.