SSD (Solid-State Drive) delivers faster load times for games, applications, and movies. Because of the technology they use, SSDs are lighter and better able to withstand movement and drop pages. In addition, SSDs use less energy, allowing computers to run cooler. As a result, most people buy a new SSD to replace the old HDD. Some people also migrate OS to SSD to get better performance. As SSD becomes more and more common, formatting or reformatting becomes important as well. So how to format an SSD for your PC? Following this blog to know about that.
When Should I Format My SSD?
1. The SSD drive is unformatted.
If you've recently purchased an SSD, you will probably need to format your hard drive so that it can be used with your operating system. When installing an OS, there will be an option to select your new hard drive and format.
2. You want to install Windows OS on the SSD.
If you want to clean install OS on an SSD, you need to format it. If you want to keep your original OS, programs, and data on your system drive, you can use third-party software to migrate OS to SSD without losing data.
3. You want to clear all the data on the SSD for reuse.
If you want to sell or donate the SSD, you need to erase your personal data. Then, formatting the SSD is a nice choice. Also, you can permanently erase the data on your SSD if you are sure that you don't want to keep the data on.
Considerations Before Formatting an SSD
1. Backup important data first
Formatting only clears data on the address tables, and data finally disappears once you write new data to the marked space. That is to say, you can recover data with data recovery software if the SSD data is not overwritten. Compared with the recovery method, a regular hard drive backup is easier. Make sure you have backed up the wanted files from the drive you are going to format  SSD at the very beginning.
2. Make sure you've selected Quick Format
If you're used to formatting a hard disk drive (HDD) you'll notice that formatting an SSD is slightly different. SSDs use different technology than an HDD, so the formatting function is a different process for each.
That's why it is important to make sure that the box marked Quick Format is checked before formatting an SSD. If unchecked, your computer will carry out a Full Format, which is safe for HDDs but would cause your computer to perform a full read/write cycle, which can shorten the life of an SSD.
3. Enable TRIM to maintain SSD performance
TRIM is an Advanced Technology Attachment command that enables the computer OS to tell the SSD to erase the data blocks when they are no longer in use. If your computer's operating system offers TRIM support, when enabled, your computer will automatically ensure that data saved to your SSD is managed correctly.
4. Erasing personal data
If you're trying to delete data to sell or donate the drive, Secure Erase wipes all the data from an SSD but it does not reformat the drive or permanently erase data. To permanently erase the data on SSD so that it is unrecoverable, go to the manufacturer's website to download the software.
How to Format an SSD Windows 10/11?
There are two ways to format SSD on Windows. The easiest is to right-click the drive in File Manager and select Format. However, this isn't an option if the drive hasn't been formatted yet, as it won't show up in File Explorer. In that case, you need to format the drive using Disk Management.
Here's how to format an SSD on Windows using Disk Management: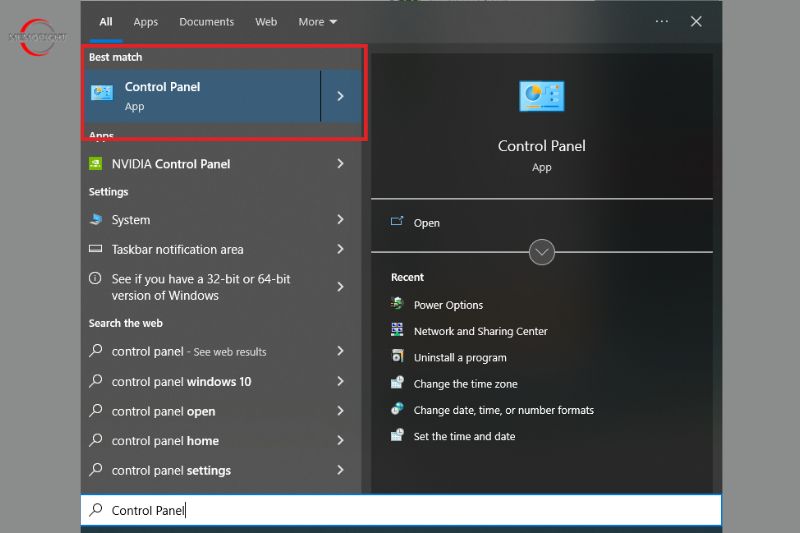 Step 1 – Verify that the SSD drive you want formatting is either installed in your computer or attached to your computer via USB cable. Then Go to "Start" and click on "Control Panel"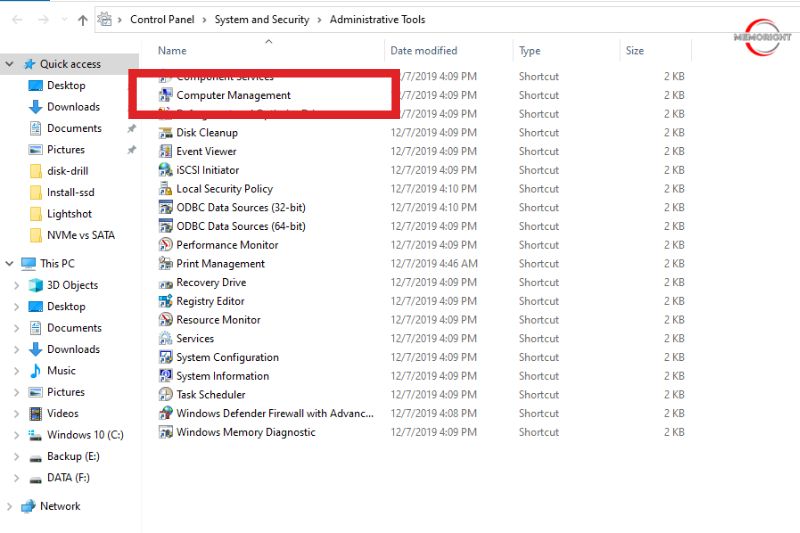 Step 2 – Click on "System and Security" then click on "Administrative tools"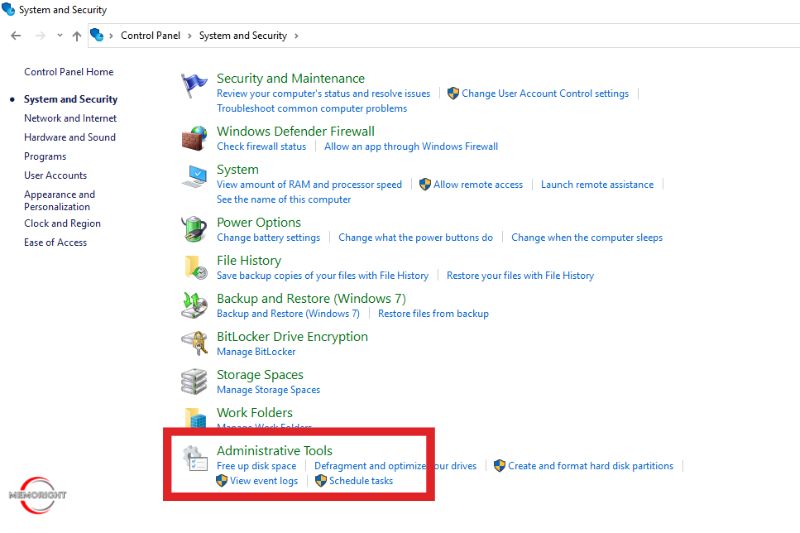 Step 3 – Open the "Computer Management" application.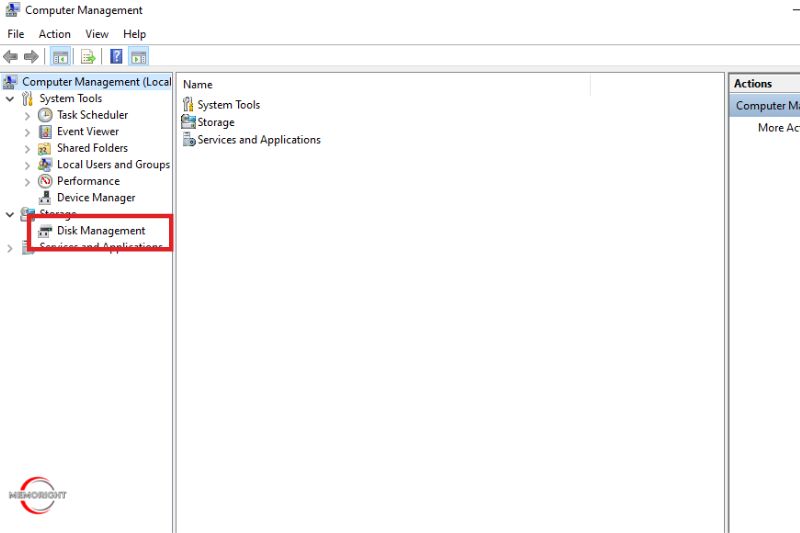 Step 4 – Click on "Disk Management" in the left pane of the Computer Management window.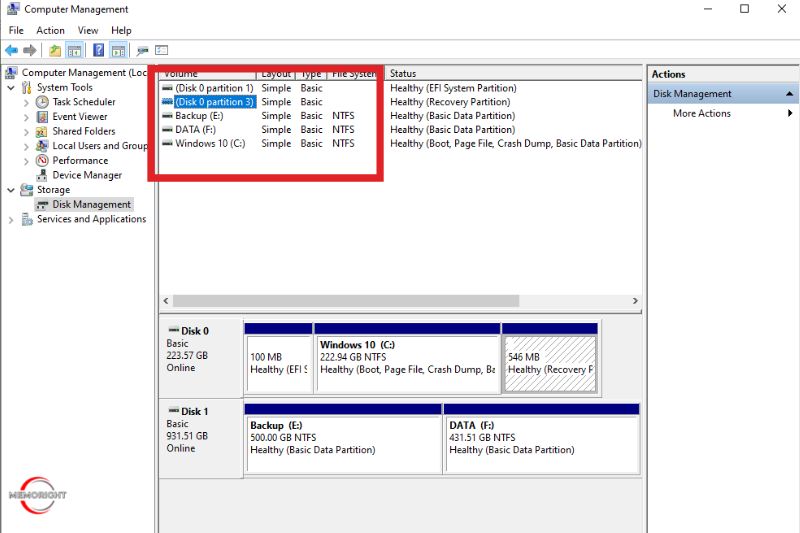 Step 5 – Click on the name of your SSD drive in the list of drives displayed on-screen.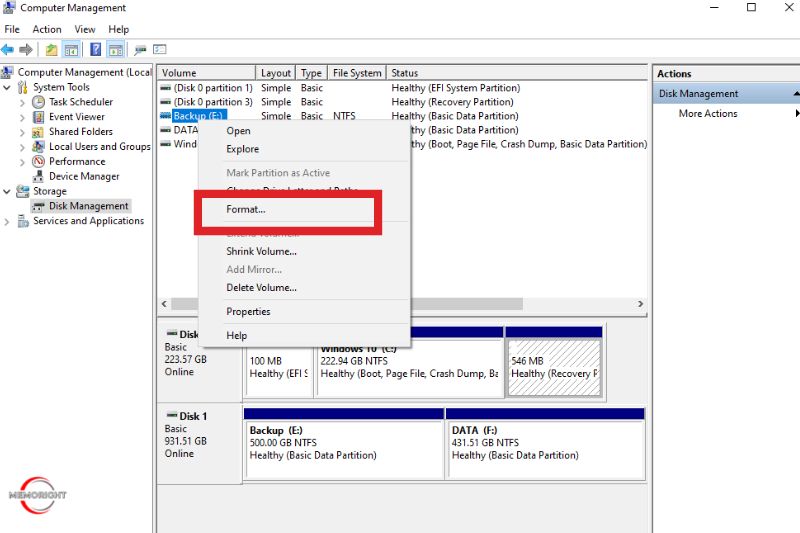 Step 6 – Right-click on the SSD drive, then select "Format"
Step 7 – Select your preferred values from the "File system" and "Allocation unit size" drop-down menus.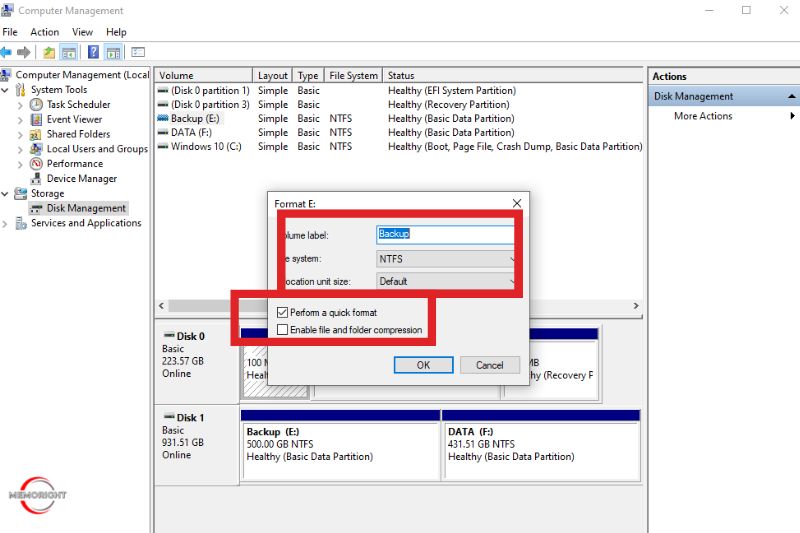 Step 8 – Place a checkmark next to "Perform a quick format" then click on "OK" Your computer will format the SSD drive.
How to Format on a Mac?
You can use Disk Utility to format a new SSD drive on your MacBook. Like Disk Management in Windows, Disk Utility is a system utility you can use to perform disk or disk volume-related operations on the MacOS.
Step 1 – On your MacBook, click the "Go" Menu in the "Finder". After that, choose "Utilities" to open the Utility folder. Here, open the Disk Utility.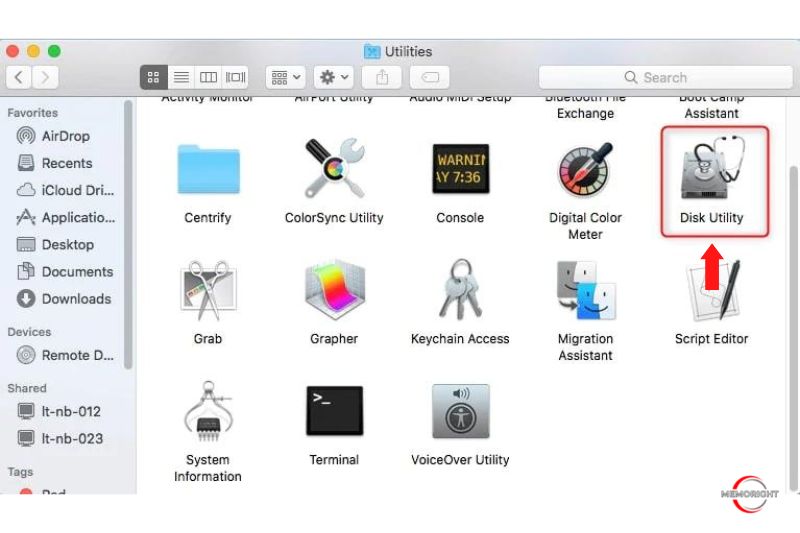 Step 2 – Then, choose the new drive from the left panel and click on the "Partition" tab from the right pane. Next, choose "one partition" from the "Partition Layout" drop-down menu.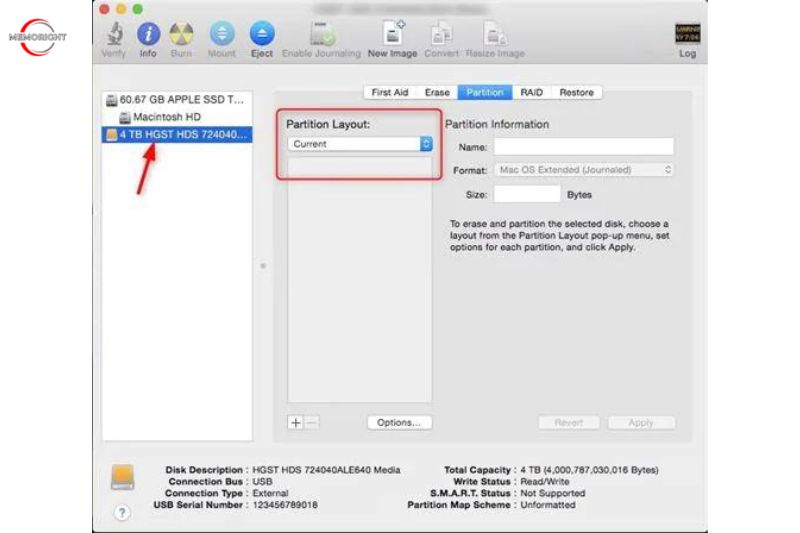 Step 3 – Choose "GUID Partition Table" when a window pops up and hit on the "Ok" button.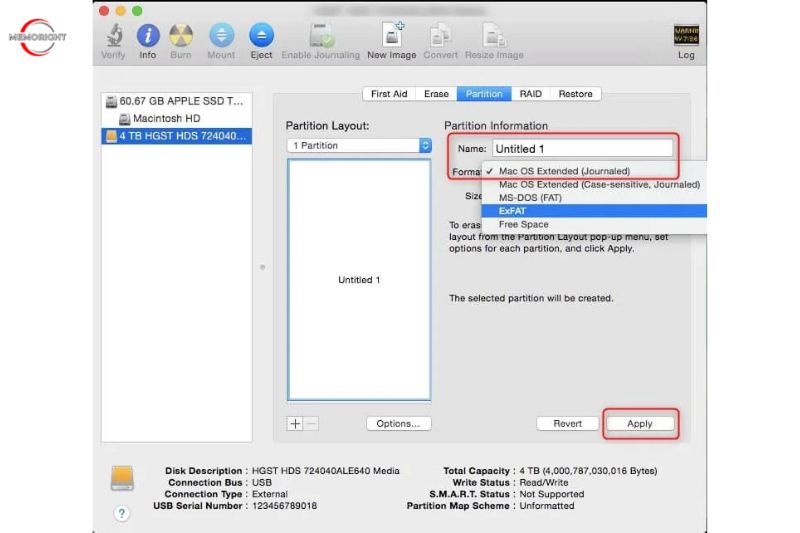 Step 4 – Now, enter the partition name and select the file system from the drop-down list of "Format". The list will generally show the compatible file system.
Step 5 – Finally, click on "Partition" to begin with the partitioning & formatting new SSD.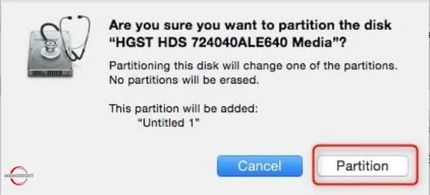 Is My Data Really Gone?
Is My Data Really Gone?
Although formatting a drive will remove your data, there is no guarantee that all your data has been securely wiped. If you have stored very private and sensitive information on the SSD, we recommend that you encrypt your data before erasing it. Alternatively, you can perform a secure erase using your BIOS or SSD management software such as the Kingston SSD Manager or Crucial Storage Executive.
FAQs
What format should I format my SSD?
What is the best format SSD? If you want to use the SSD on a Windows PC, NTFS is the best file system. If you are using Mac, then choose HFS Extended or APFS. If you want to use the SSD for both Windows and Mac, the exFAT file system will be a good choice.
Will a magnet erase an SSD?
Degaussing—applying a very strong magnet—has been an accepted method for erasing data off of magnetic media like spinning hard drives for decades. But it doesn't work on SSDs. SSDs don't store data magnetically, so applying a strong magnetic field won't do anything.
What do I do with the old SSD?
What you'll do with your old SSD will depend on whether the device is still functional or dead. If it's active, you can convert it to use it as an external backup drive; or you can use the old SSD as a secondary drive on your computer. You can also sell it on and make a few bucks.
Conclusion
There are a few factors that will determine whether or not you need to format a new SSD. If the drive is not formatted at all, or if it is formatted with the wrong file system, then you will need to format it. However, if the drive is already formatted with the file system you want, then you will not need to format it.
Internal SSDs are typically unformatted, while external SSDs are usually already formatted when you buy them. However, the drive may not be formatted with the correct file system. If you only use Macs and buy an SSD that's formatted for use with Windows, you'll want to format SSD with the AFPS file structure, even if it's already pre-formatted.