The ADATA Ultimate SU800 is a budget SATA SSD that offers competitive features. However, the Crucial MX500 is a performance SATA SSD and is one of the most popular SSDs ever launched by Crucial. The MX500 is much more popular than the SU800, but that doesn't mean that the SU800 isn't worth your money. So, if you're trying to decide between the ADATA SU800 vs Crucial MX500, it really depends on what you're looking for. Following this blog to get more information about the difference between them.
ADATA SU800 vs Crucial MX500 Overview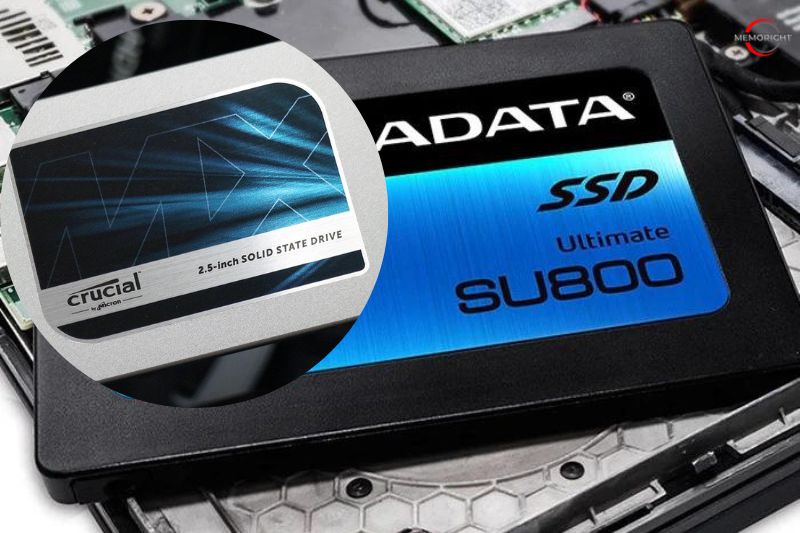 ADATA Ultimate SU800
ADATA's Ultimate SU800 is their first SSD to use 3D NAND and the first 3D NAND SSD from a company that doesn't manufacture their own NAND flash memory. The SU800 pairs Micron's 3D TLC NAND with Silicon Motion's SM2258 controller (- are known for low cost and low power, and it's worth noting that their SATA SSD controllers are one of the few remaining single-core designs) to produce an entry-level consumer SATA SSD, available in both 2.5″ and M.2 form factors.
Crucial MX500
The Crucial MX500 has been on the market a little longer than the BX500. This SSD is of great quality and is accelerated by Micron's 3D NAND technology for high speed and security to match. The Crucial MX500 SSD is available in both 2.5 inches and M.2 2280 form factors and comes with four different storage capacities up to 2TB. The MX500 is well-rated by gamers for its excellent durability and performance, which matches some of the higher-end brands in terms of quality, but boasts a lower price point.
Benchmark Scores Comparison: ADATA SU800 500GB vs Crucial MX500 500GB
| | | |
| --- | --- | --- |
| Avg. Sequential Read Speed | 451 MB/s | 469 MB/s |
| Avg. Sequential Write Speed | 394 MB/s | 370 MB/s |
| Avg. 4K Random Read Speed | 33.7 MB/s | 29.8 MB/s |
| Avg. 4K Random Write Speed | 83.4 MB/s | 81.1 MB/s |
| Avg. Sequential Mixed IO Speed | 386 MB/s | 356 MB/s |
| Avg. 4K Random Mixed IO Speed | 45.4 MB/s | 41.4 MB/s |
| Avg. Sustained Write Speed | 352 MB/s | 262 MB/s |
Technical Data Comparison: The MX500 vs SU800 SSD
Specifications
Crucial MX500
ADATA SU800
Capacity
250GB, 500GB, 1TB, 2TB, 4TB
128GB, 256GB, 512GB, 1TB, 2TB
Available Form Factors
2.5 Inch SATA and M.2 2280 double-sided
2.5 Inch SATA, M.2 2280
NAND Type
Micron 256Gb 64-layer 3D TLC
Micron 32-layer 384Gb 3D TLC NAND
Controller
Silicon Motion SM2258
Silicon Motion SM2258
Interface
SATA 6.0 Gb/s
SATA 6.0 Gb/s
Sequential Read Speed
Up to 560MB/s
Up to 560MB/s
Sequential Write Speed
Up to 510MB/s
From 300MB/s (128GB) to 520MB/s
Random Read IOPS
95,000 IOPS
85,000 IOPS
Random Write IOPS
90,000 IOPS
85,000 IOPS
Endurance
100 TBW(250GB)

180 TBW

360 TBW

700 TBW (2TB)

100 TBW (128GB)

200 TBW

400 TBW

800 TBW

1600 TBW (2TB)

DRAM
Yes
Yes
MTBF
1,800,000 Hours
2,000,000 hours
Warranty
5 Years
3 Years
Availability
Check Amazon
Check Amazon
The Most Popular Comparisons:  Crucial MX500 vs ADATA SU800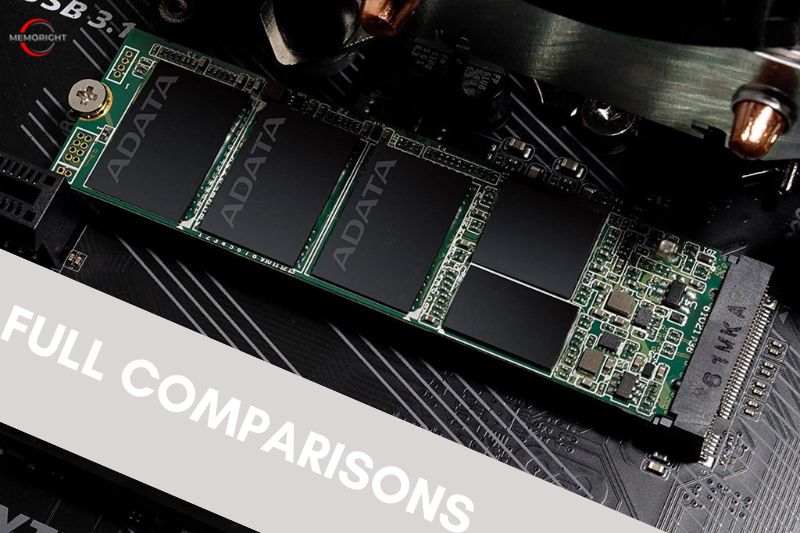 Form Factor and Interface
When it comes to form factor, Crucial provides a better choice than ADATA. Both of them use the same Silicon Motion's SM2258 controller to produce an entry-level consumer SATA SSD and are available in both 2.5″ and M.2 form factors.
However, the MX500 uses Micron's 3D TLC and has 64 NAND layers in some variants, whereas the SU800 uses Micron's 3D TLC and just has 32 NAND layers. In this case, the Crucial MX500 has more edge of use than the ADATA SU800 version.
Notice: Micron's spec sheet indicates there will be an M.2 2280 version of the 1TB MX500, but it will be a double-sided drive. Most manufacturers try to make their 1TB models single-sided these days so they can fit into all the same notebooks that the smaller capacities work with, and Samsung has even managed to make their 2TB 960 PRO a single-sided drive.
Capacity
There are many parallels between the SU800 vs MX500 regarding the equipment and capacity options. The two drives' storage capacities range from the user-friendly 250 GB up to the 500 GB and 1 TB models with capacities as high as 2 TB. However, the MX500 includes a 4 TB storage size, missing from the SU800, but its sequential read and write speeds are even worse than the SU800 in some various.
In case, there are many options for customers. If you're intending to get an SSD just to boost up the speed of the Operating System, then you can rely on 250 GB or 500 GB. Though the higher variants are good enough and get you effective R/W speed, they're costlier ones.
Performance
As you can see, there are only two differences. The ADATA SU800 is using its intelligent SLC and DRAM caching technology. However, the MX500 was able to offer good sequential and random read/write speeds because of its more NAND layers.
Crucial MX500 has the same DRAM cache memory configuration per capacity as the ADATA SU800 series, but it has a slightly slower speed. The MX500 SSD series features a sequential read speed of 560MB/s and a sequential write speed of 5100MB/s. The endurance rating or Total Bytes Written is also halved. The MX500 capacity has only 180 TBW of 500GB and 360 TBW with 1TB capacity, while the SU800 could handle double the amount of data written. This means that the SU800 could handle double the amount of data written compared to the MX500 series; making the SU800 a more suitable storage solution for write-intensive applications or setup.
In short, in the aspect of performance, the SU800 is much better than the MX500.
Reliability and Warranty
We're impressed with the TBW ratings of ADATA SU800. It has much higher TBW limits as compared to the MX500. Especially the 1600 TBW of the 2TB version. Moreover, Mean Time Between Failure (MTBF) is again higher in ADATA SU800.
However, the main concern is the warranty period. Buyers of the SU800 have to accept a reduction in the 3-year guarantee period compared to the 5 years of the MX500. Calculated over a year, the TBW values ​​of the two SSD series will change a lot.
Price
When choosing an SSD, budget is an important consideration. However, it is important to note that even for the same SSD, prices can vary for many differences such as capacities, performance, etc.
As for ADATA SU800 and Crucial MX500, SU800 is more expensive than MX500 but brings almost better performance than MX500. If you want to know the more different prices of different storage sizes, you can visit amazon.com or its official site.
Which Is The Best SSD: Crucial MX500 vs ADATA SU800?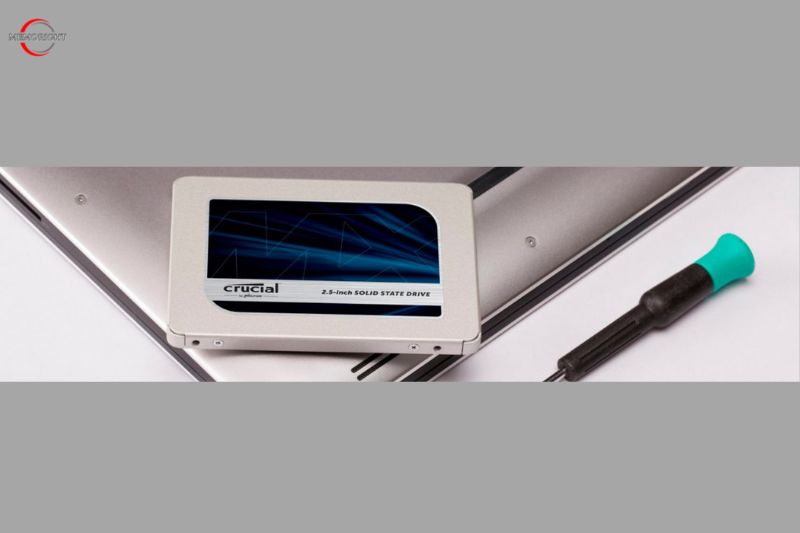 Both of them are good when it comes to tough practical applications.
In our recommendation, the MX500 is the more reasonable choice. It offers a good price-to-performance ratio. It's true that you only get half of the endurance (TBW) of the SU800 has to offer; but for most of us who use our computer on a regular basis for normal desktop operation, browsing the web, typing, gaming, encoding, etc; the MX500 is more than enough and capable of handling these operations. The endurance (TBW) of this drive is enough for daily basis use and expect that it will last at least for years.
We think the SU800 would be an ideal option for those who care about longevity, do not need too much warranty, and need a higher endurance rating. Perhaps, you require an SSD that can handle (constant) write-intensive applications or scenarios. Whereas, if you simply want a good solid SSD that offers a balance between speed and endurance, reliability and performance, the Crucial MX500 is perhaps the best choice.
How Much SSD Storage Do You Need For A Computer?
When you're in the market for a new laptop or PC, one of the most commonly asked questions is how much storage you need. Laptops and PCs now come with a wide range of storage capacities, and there are various ways you can store files on your computer. In some cases, you might want to purchase an additional type of storage for your computer. We'll take a look at the different storage options available for your computer. Follow our blog for more information.
FAQs
Does the Adata SU800 have DRAM?
The SU800 solid state drive lives up to its Ultimate name with 3D NAND Flash that provides higher storage density, efficiency, and reliability than traditional 2D NAND. It features intelligent SLC caching and a DRAM cache buffer to boost read/write performance even further.
Which type of SSD is the fastest?
PCIe SSDs have more bandwidth and will provide three to four times the speed and performance of SATA SSDs, which means that PCIe SSDs are the fastest type of SSDs.
Is ADATA a good memory?
Yes, aside from ADATA's popularity and dedicated fan base, the brand has gotten various good reviews on multiple online platforms. Many people claim that they've been using ADATA's products for years without a problem, referring to the longevity and performance of the devices.
Conclusion
As for Crucial MX500 vs ADATA SU800, this post has shown their differences in several aspects. We hope you can easily know which SSD drive is better between them. And if you have any different ideas for the SU800 vs MX500, you can take a look at other product comparisons here.